STEMFIE is a free educational construction-set toy you can download and make at home using a 3D printer. Each component is a part of a mechanical ecosystem of compatible shapes designed to interlock through various connections and fasteners.
Every STEMFIE file's shape and orientation is optimized for 3D printing on a filament-based 3D printer. The STEMFIE project is open-sourced to the community; you can download all files from stemfie.org/download.
---
The story
As a child, my favourite pastime always was playing with construction set toys. I loved inventing machines and fondly remember when my father and I played with MECCANO for hours building the most incredible contraptions. Playfully he gave me the tools and opportunity to experience the joy of creating by transforming an array of simple parts into something complex and new!
In my profession, I use a variety of 3D software and 3D printers. Back in 2017, I started thinking of designing a 3D-printable version of my childhood's favourite toy. After carrying this idea in my mind for a while, I started prototyping and defining this new toy's scale and dimensional standard.
The result was the combination of my passion for construction set toys and 3D printing, which I named STEMFIE, inspired by the STEM (Science, Technology, Engineering and Mathematics) acronym.
My father, Pedro, gave me the joy of being a creator! I now want to share this with you, all the children and makers in the world – hoping that you will find the same joy as I have in playing with it, learning, and most importantly, being an inventor and producer!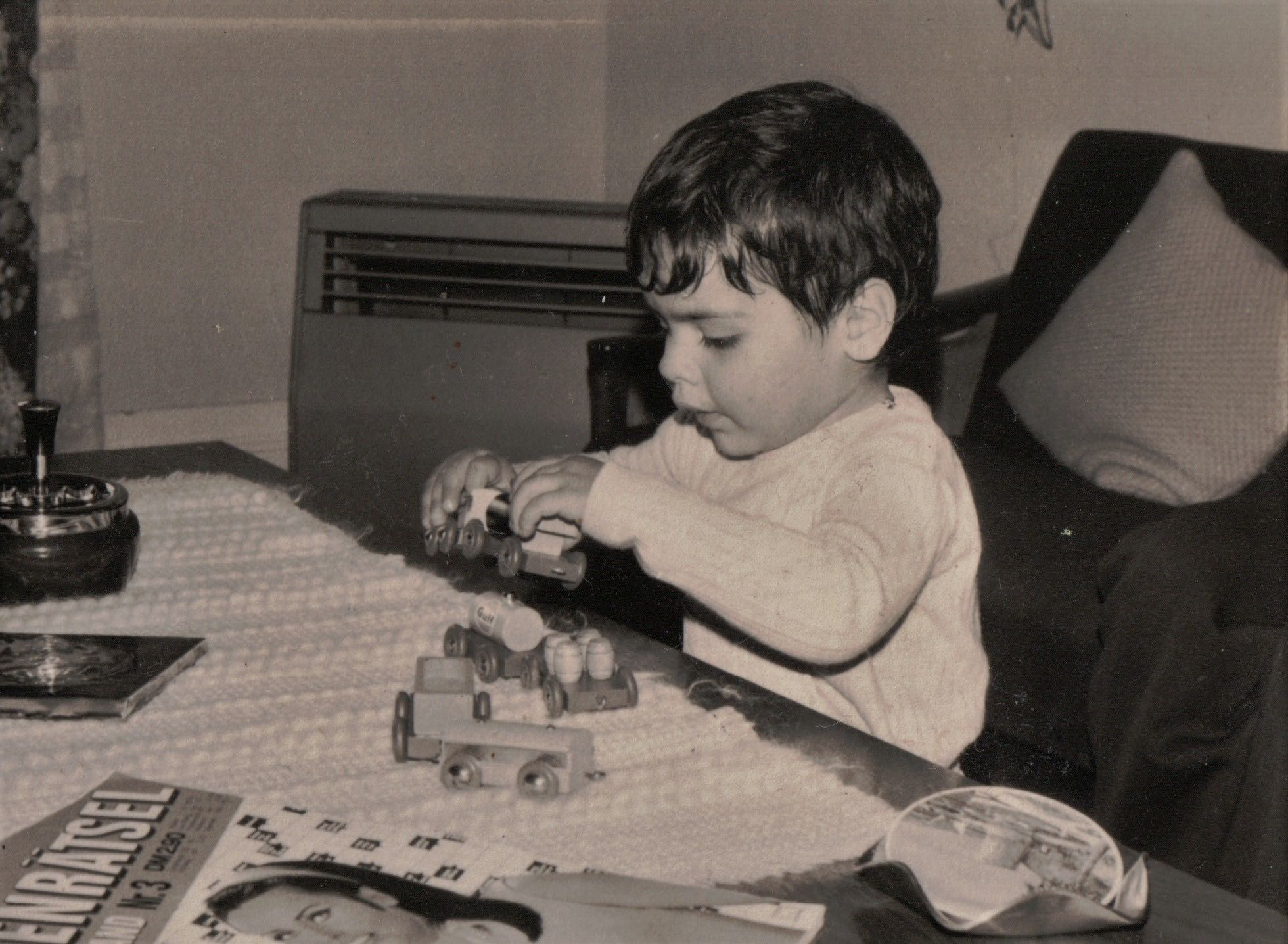 Never stop making and inventing!
:-) This email address is being protected from spambots. You need JavaScript enabled to view it.
Creator and curator of the STEMFIE project
You are visiting an evolving version of the web page. Please stay tuned and register to the STEMFIE newsletter and be the first to know about updates and the release of the full set of 3D-printable files.
---
FAQ
Q: What are the recommended print settings for STEMFIE?
A: I designed @Stemfie3D to 3D-print optimally, using standard print settings on filament-based 3D-printers, such as the following:

Material: PLA filament
Layer height: 0.2 mm
Perimeters (shells): 2
Top solid layer count: 4
Bottom solid layer count: 3
Infill: 15%
Generic print speed: 50 mm/s

Q: Do I need to use support structures in my printer's slicing software?
A: No. Every STEMFIE STL file is designed to print without support structures.
Q: How many files, what types of part will be published, and when?
A: The STEMFIE project contains many parts which are currently 3D-modelled and soon will be ready for publishing. The construction kit has a vast ecosystem of components similar to traditional mechanical playsets. All parts will be gradually published here on STEMFIE.org, having the central file repository via

get.stemfie.org

– where users can browse all part and download them.

Q: What are the license terms of the STEMFIE project?
A: Read about the license here.
---
STEMFIE Logotype and Presskitt
You can download the STEMFIE logotype in vector- and pixel-format from this link.