The STEMFIE Desktop Catapult is perfect for shooting ping-pong balls or crumpled paper. The ball-holding beam moves using the energy stored by two rotor springs. To arm this catapult, you rotate the beam until it locks into place held by the trigger.

You can shoot ping-pong balls into cups or hit and flip the STEMFIE shooting target, which is included in this project.
---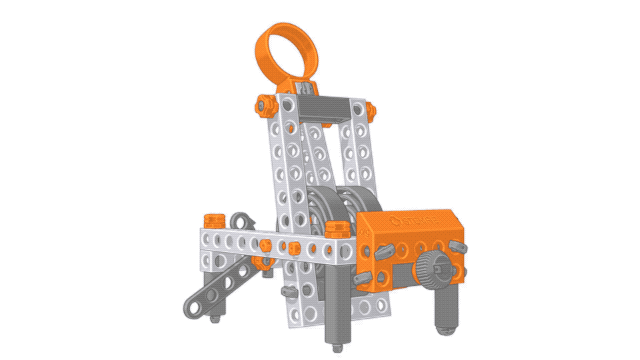 Information
Number of 3D-printed parts: 70
Number of buildplates: 3 plates < 160 x 160 mm)
Non-printed items:

A

ping-pong ball

or one of similar size and weight, such as a ball made of crumpled paper.

Tools: Spanner (SPN-TOL-0004) and driver (SPN-TOL-0001)
Assembly time: 20 minutes
Parts list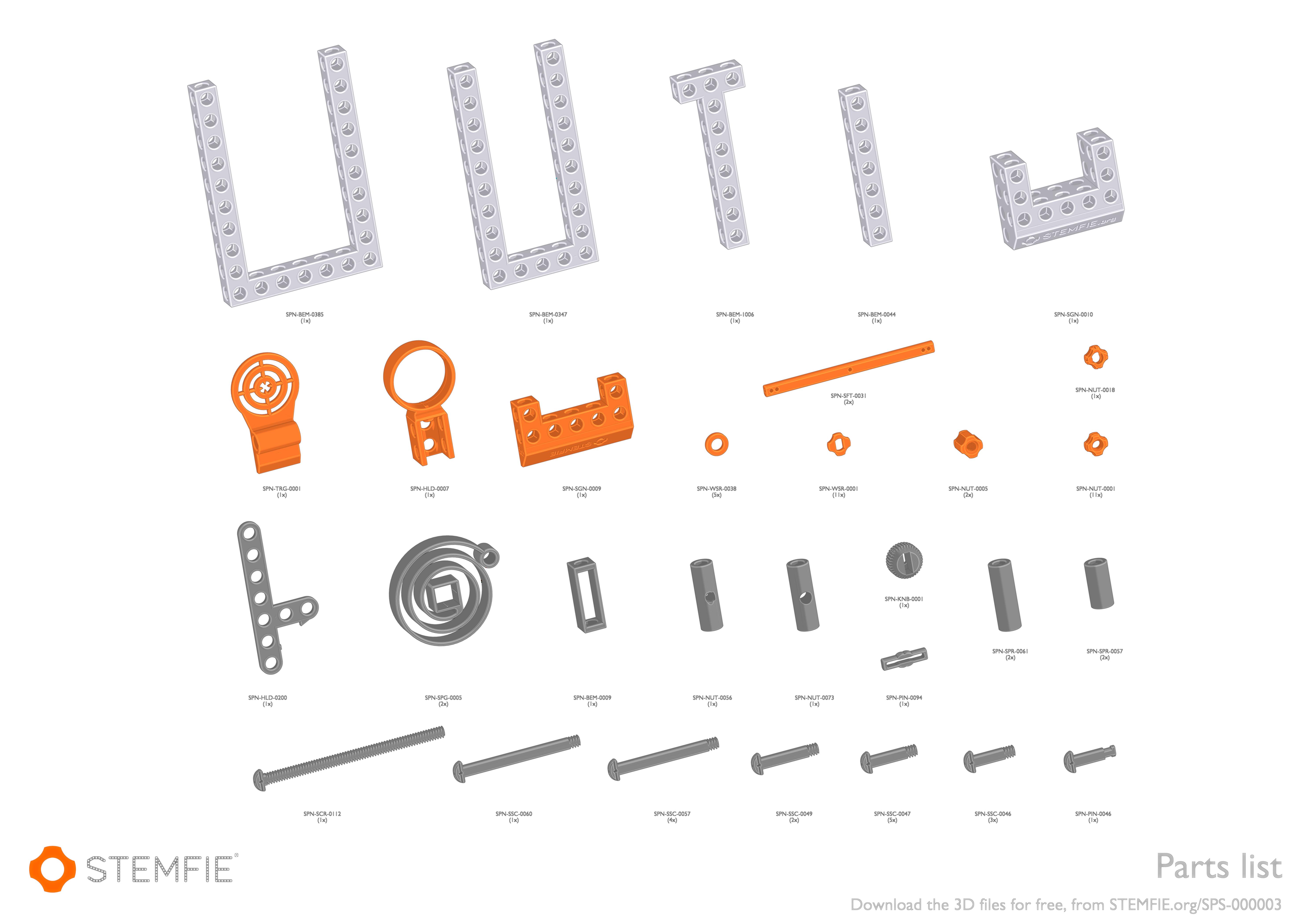 Click the links below to download each individual STL file. You can also download the ready-made build plates.
Build plates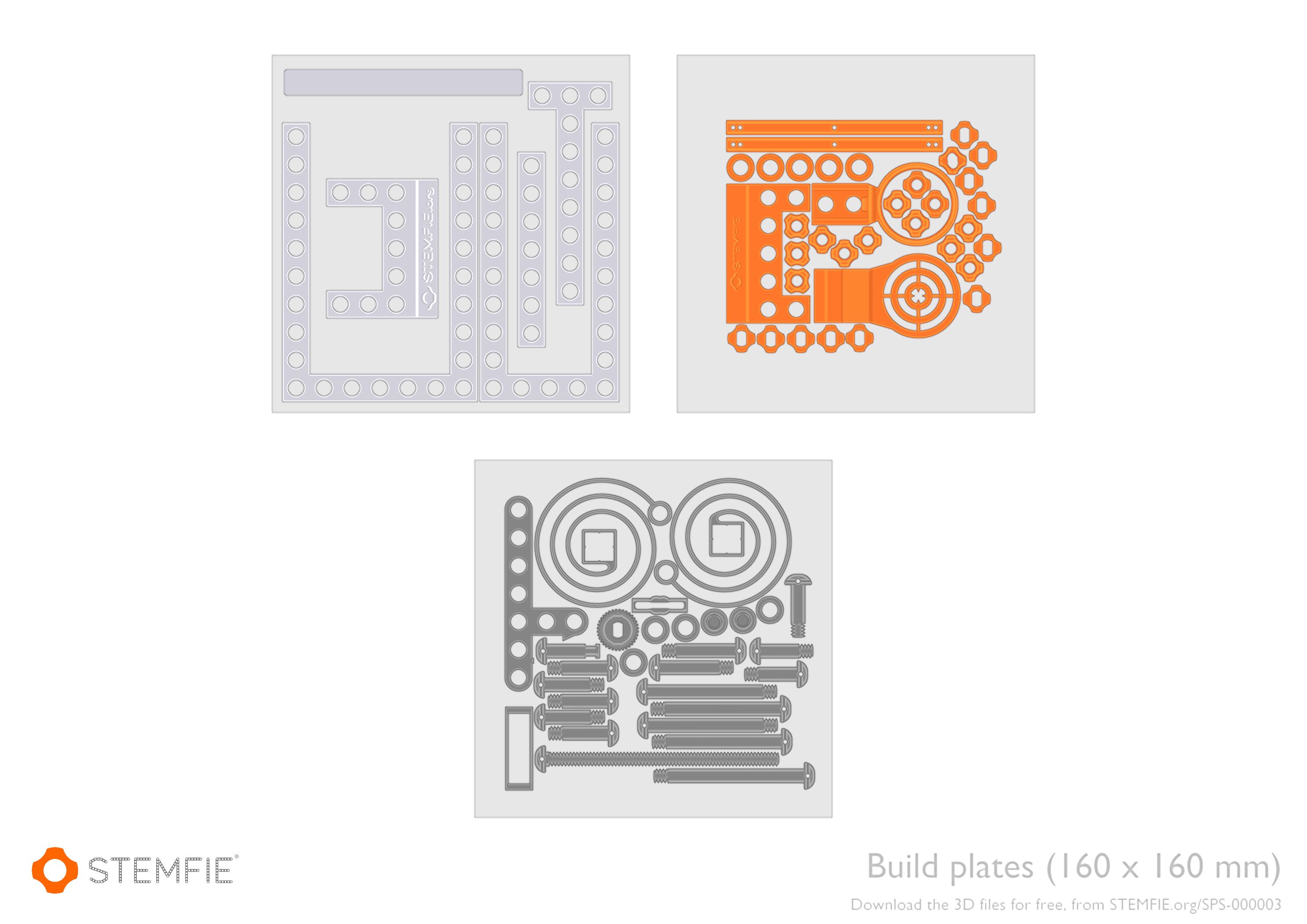 Right-click and save the the following build plates (.3mf file format).
Downloads
You can download the complete file set for this project from this link. The files for 3D printing are available as individual files and as ready-made build plates.
Assembly steps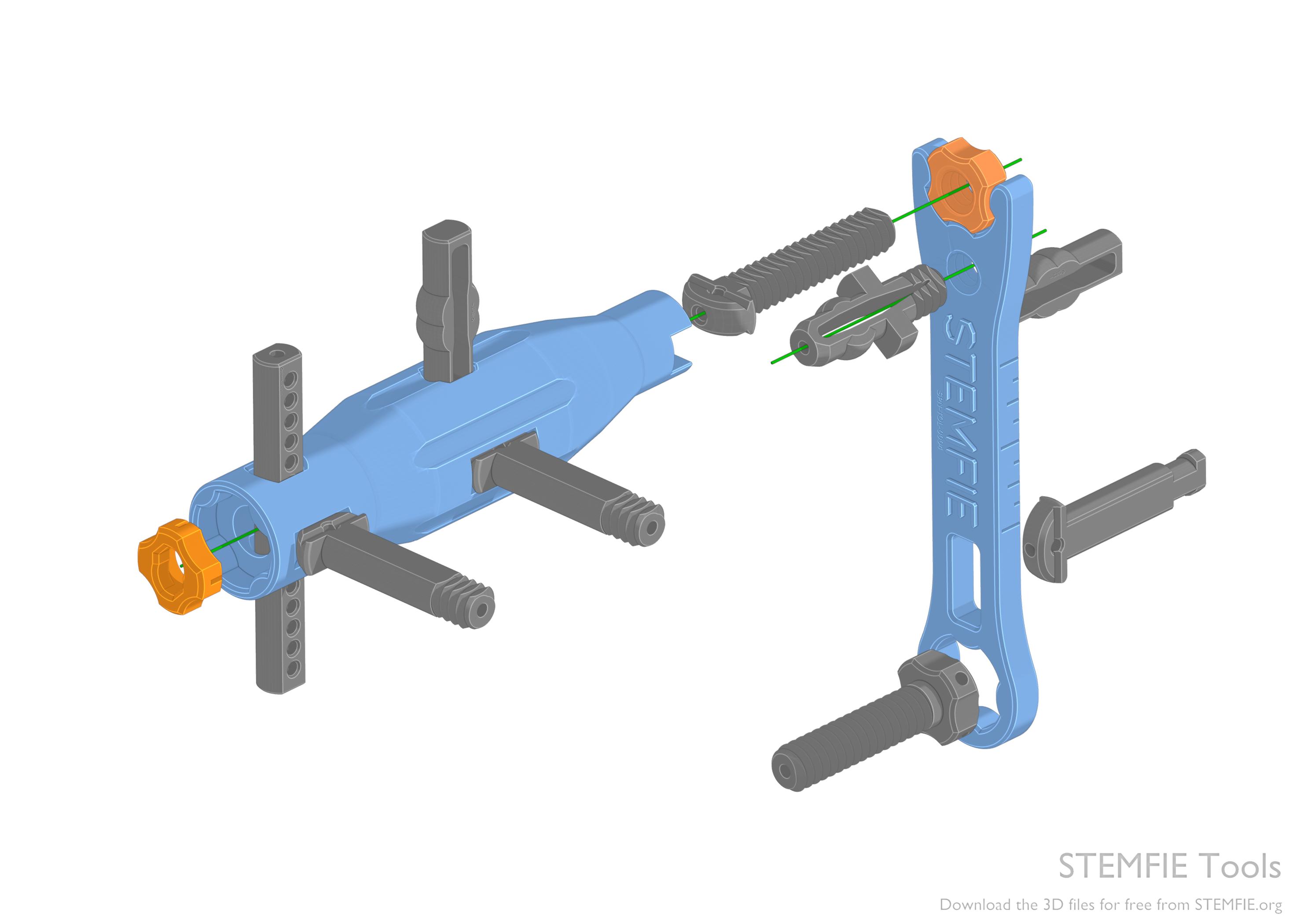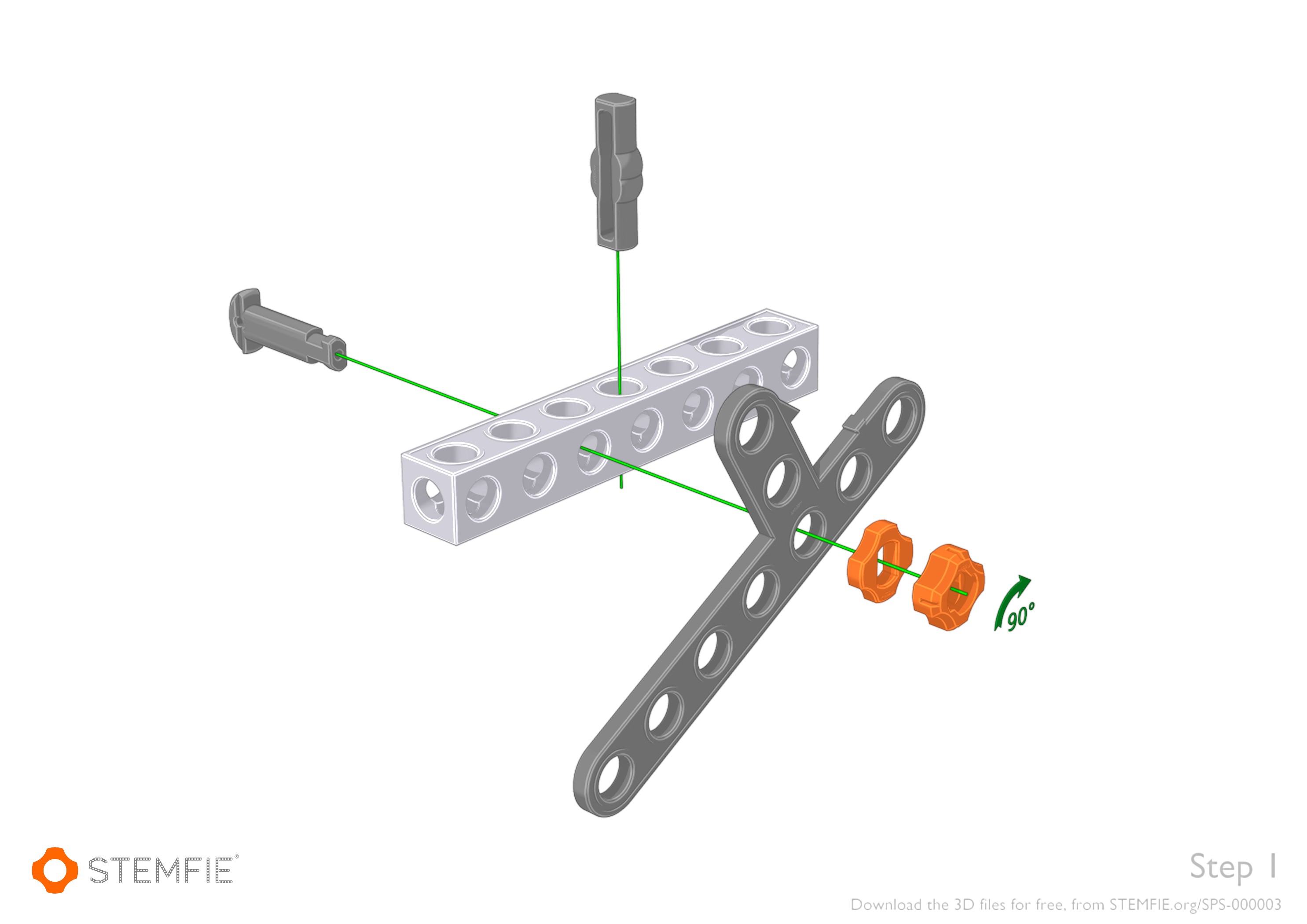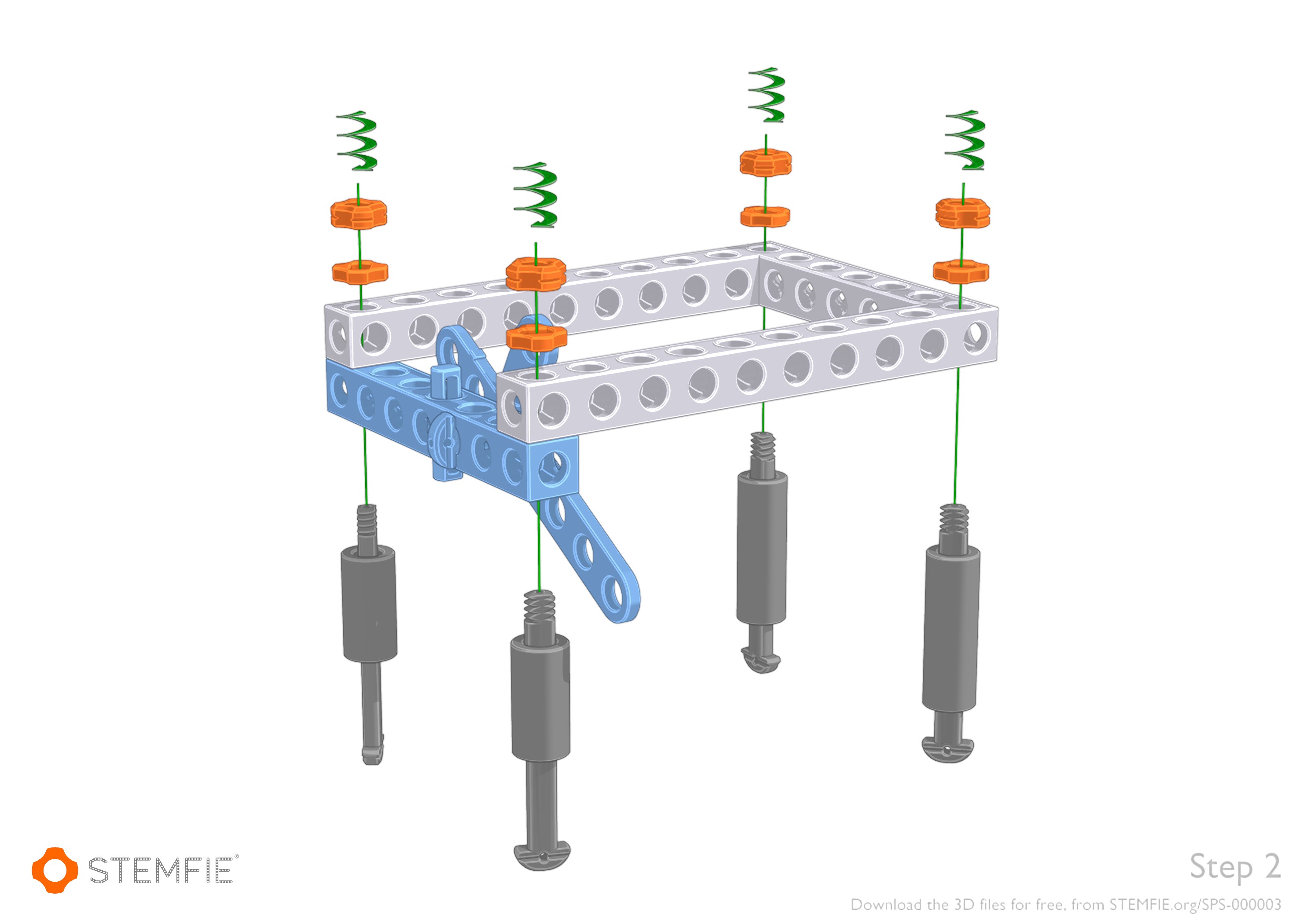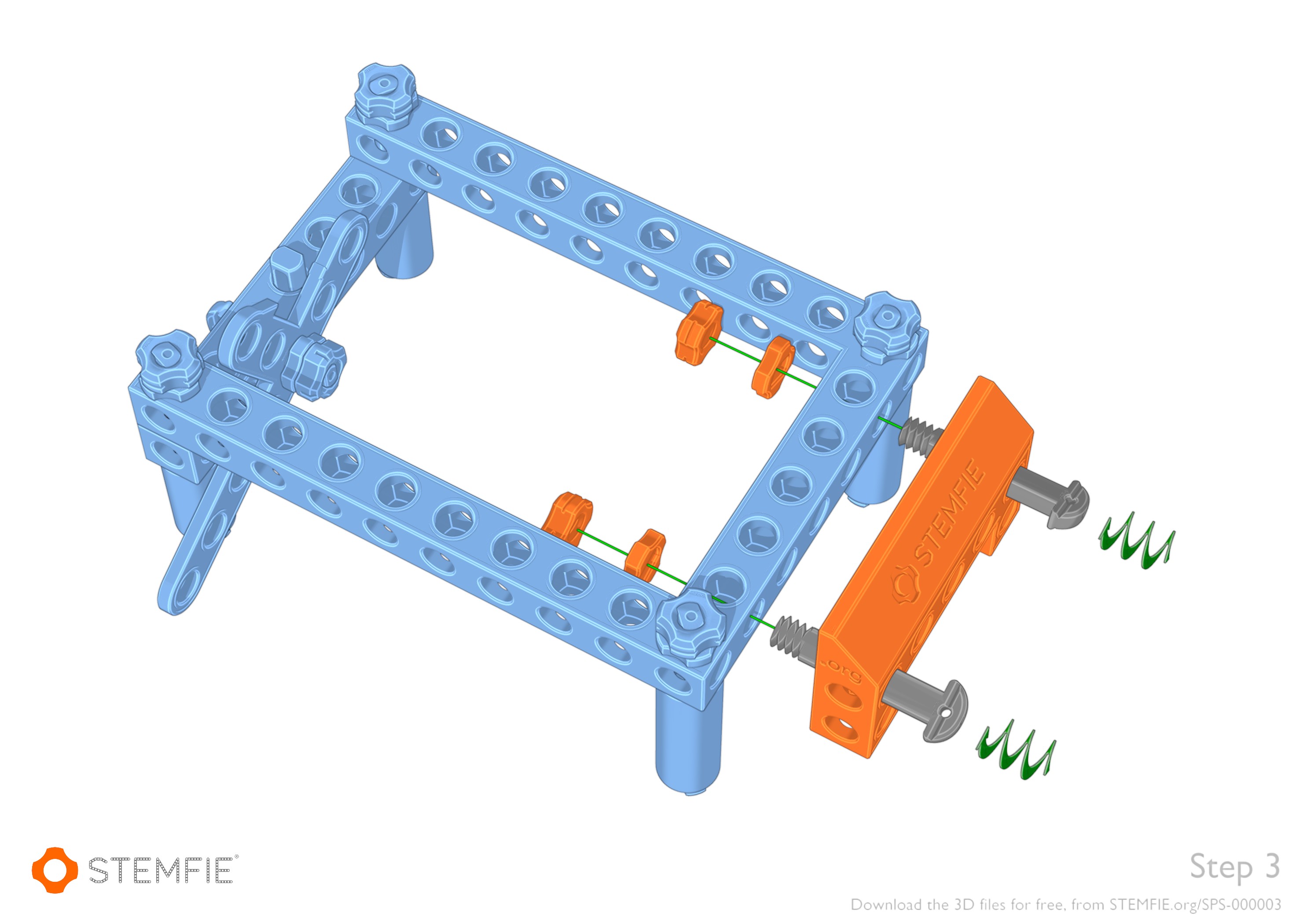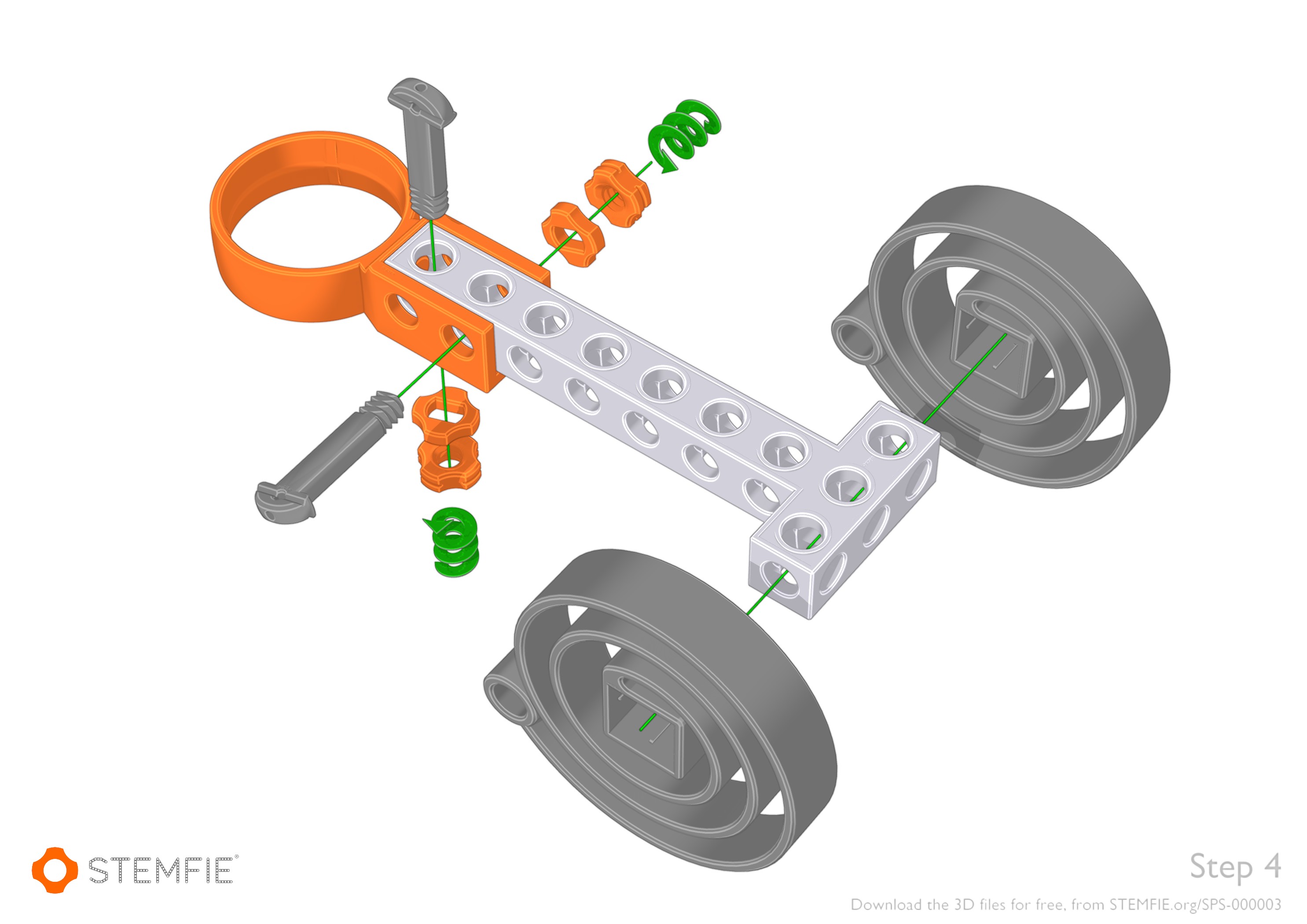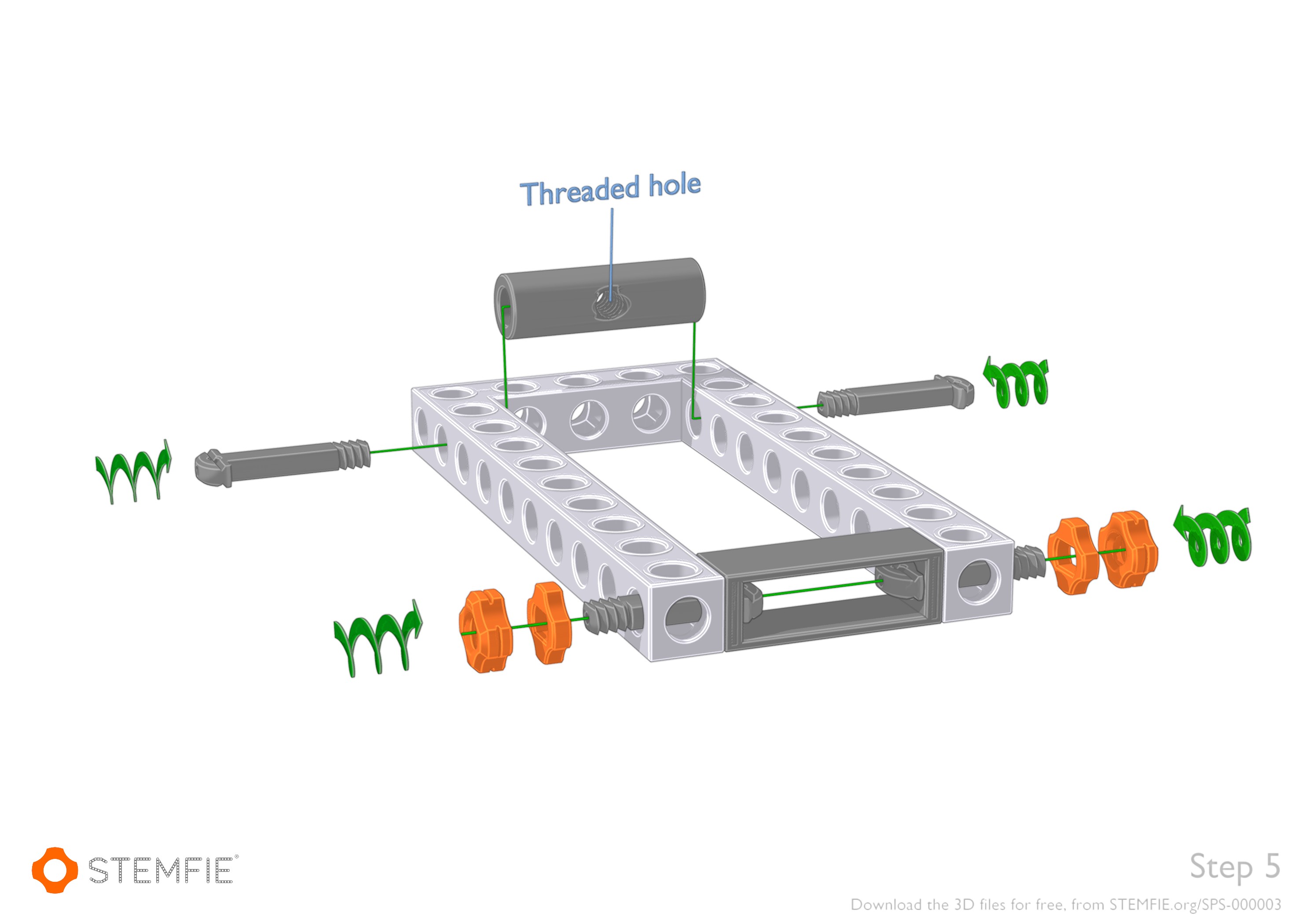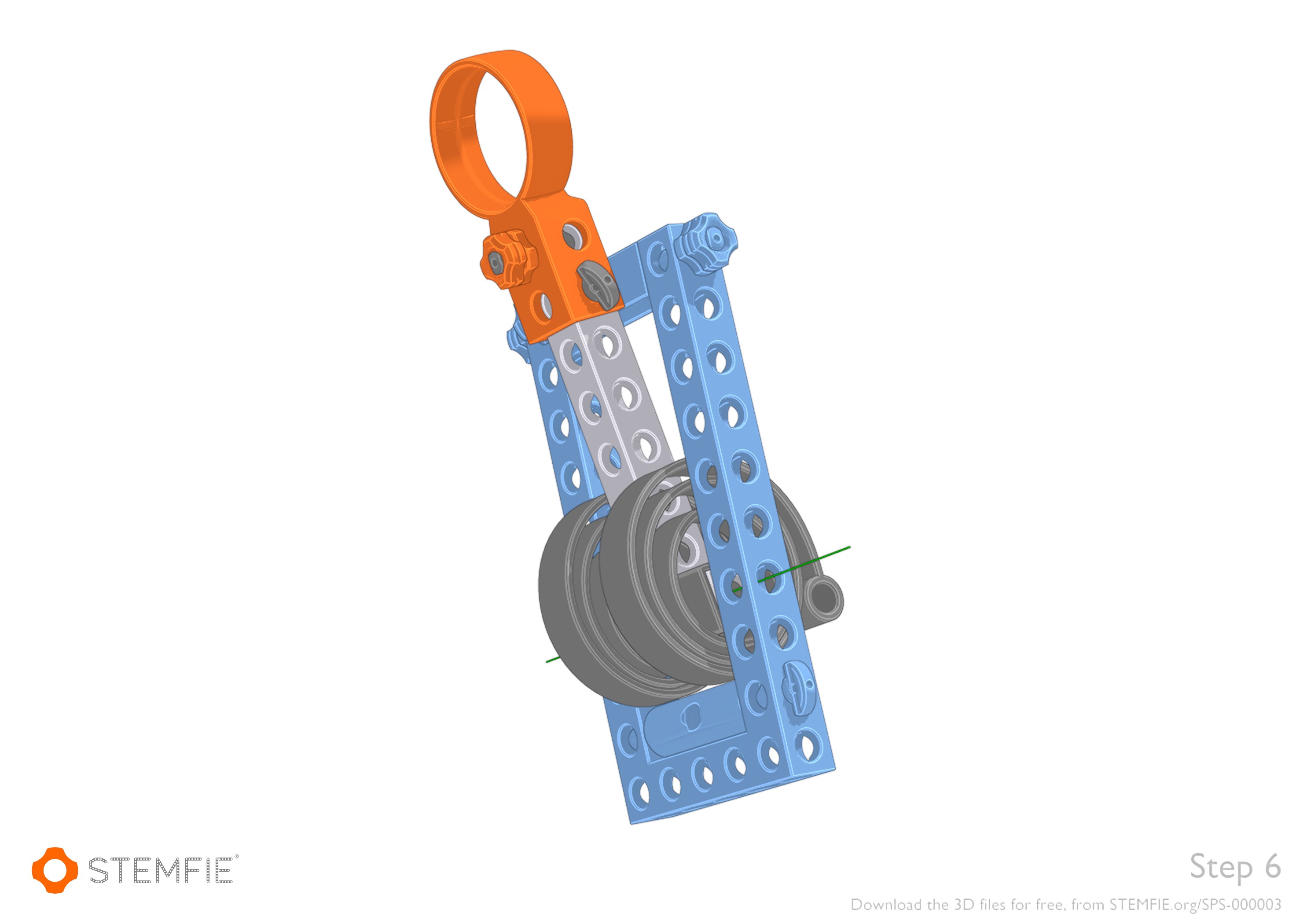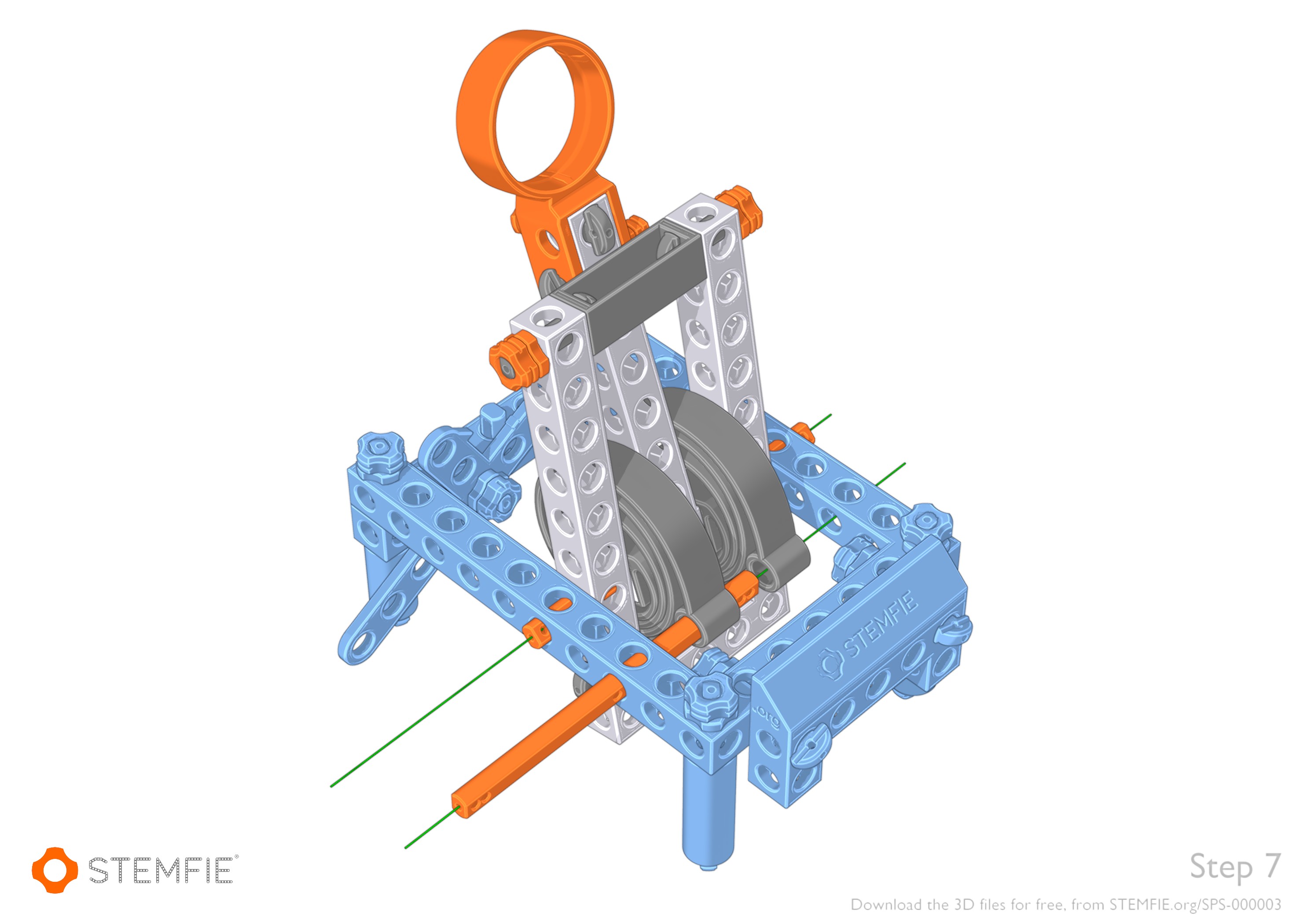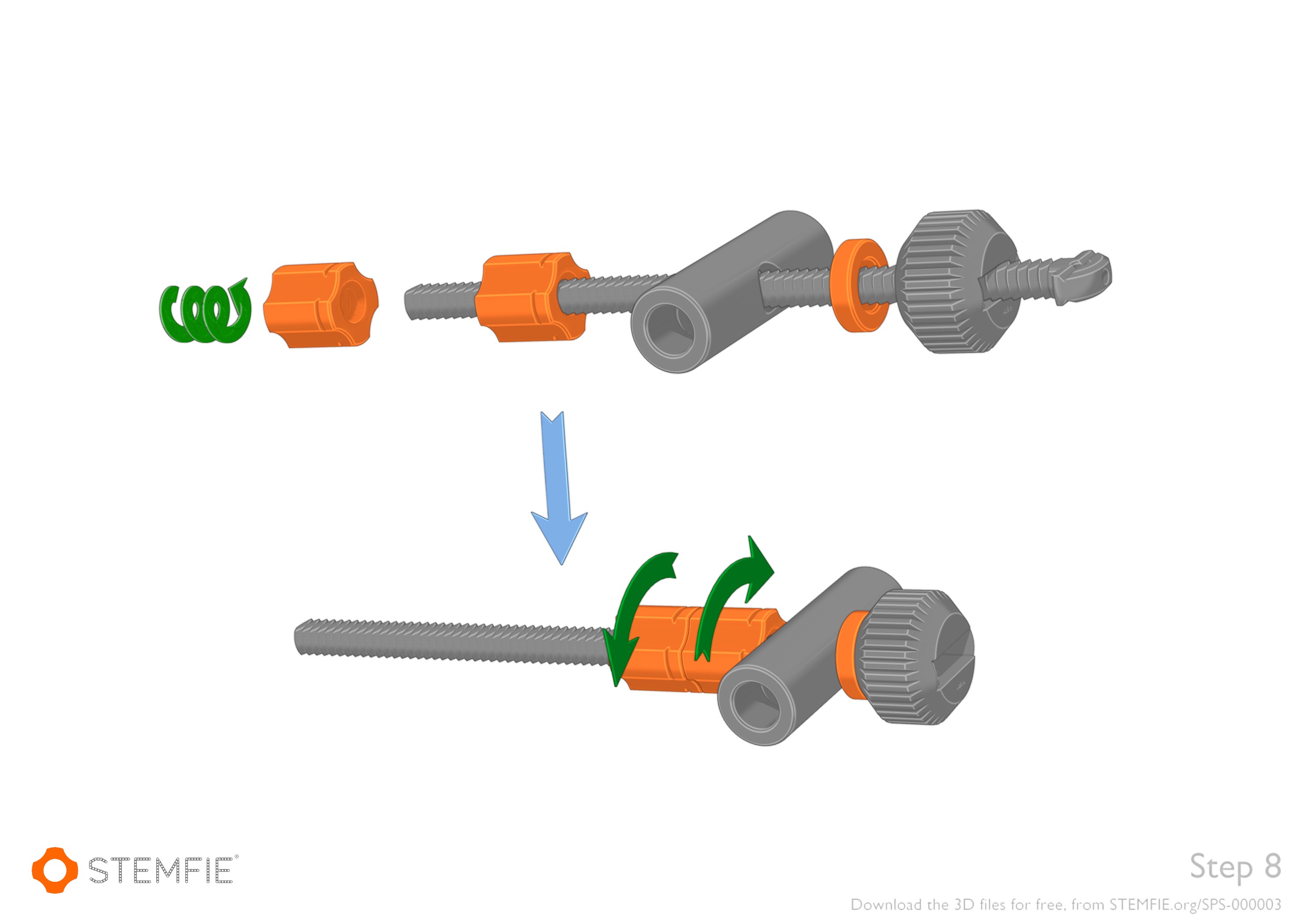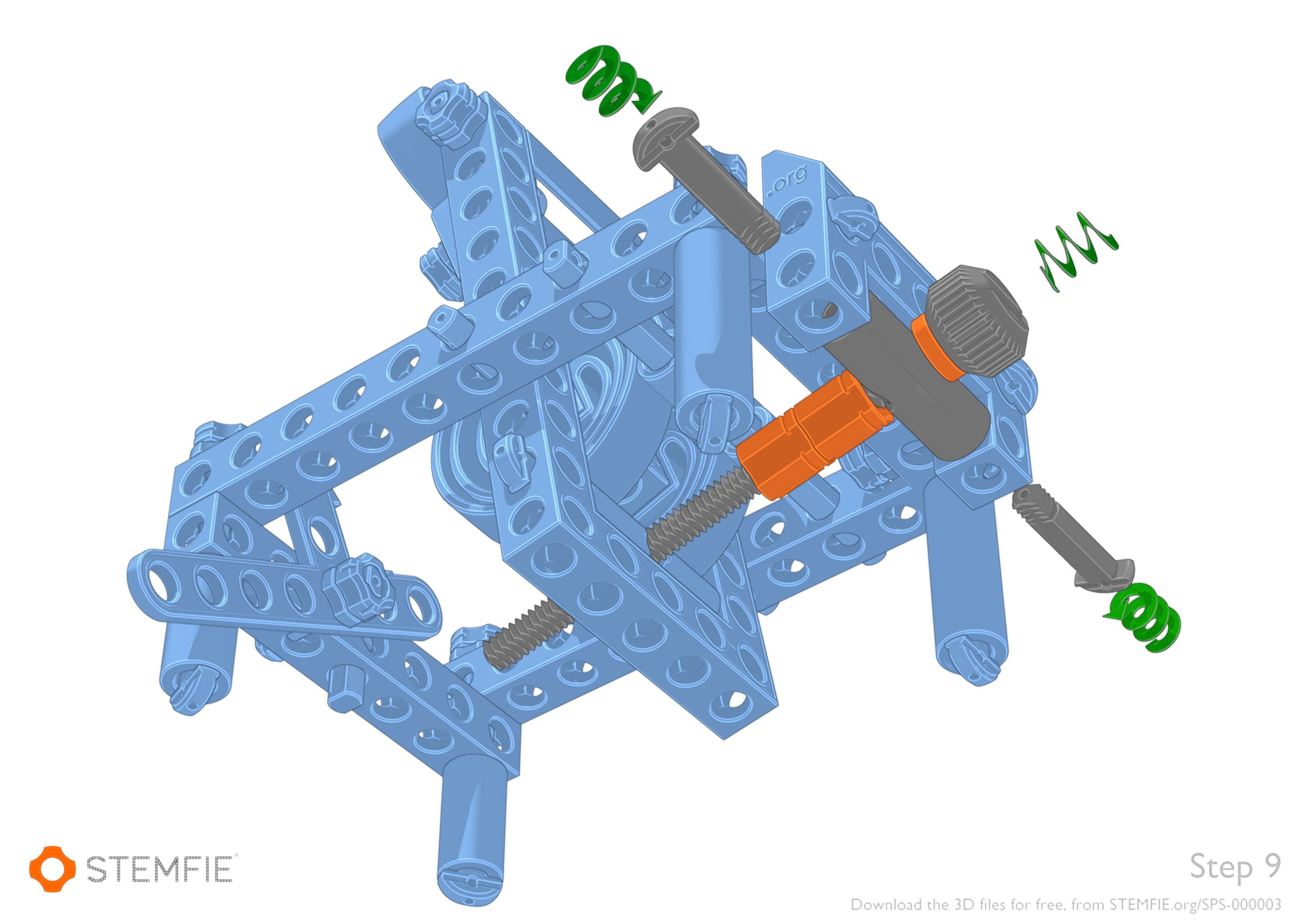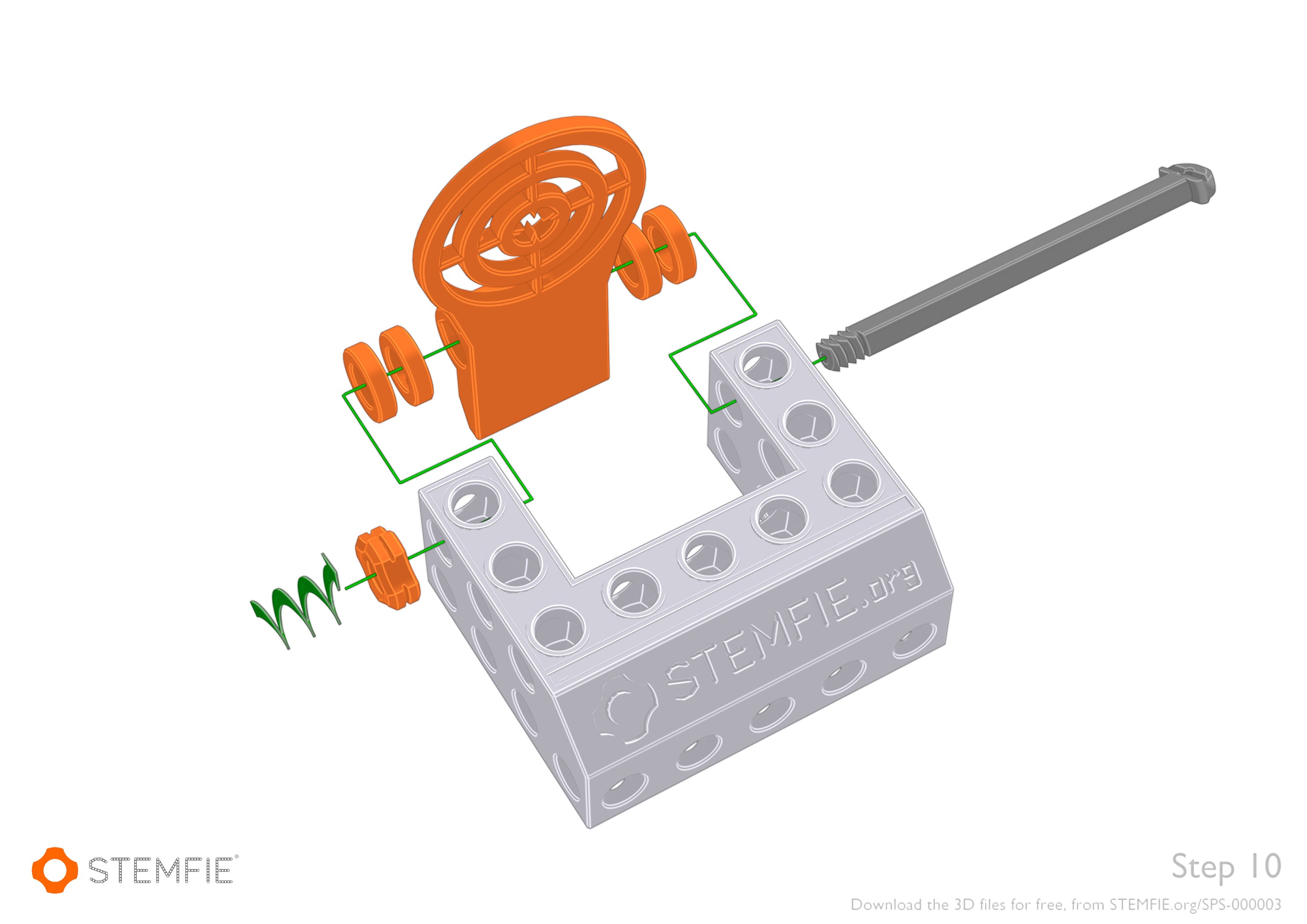 ---
Gallery
New STEMFIE projects
Do you want to be the first to know when new STEMFIE projects are released? Please subscribe to the newsletter and follow STEMFIE's social media.