This STEMFIE project builds a small Christmas tree you can assemble in under 15 minutes and decorate using coloured STEMFIE fasteners.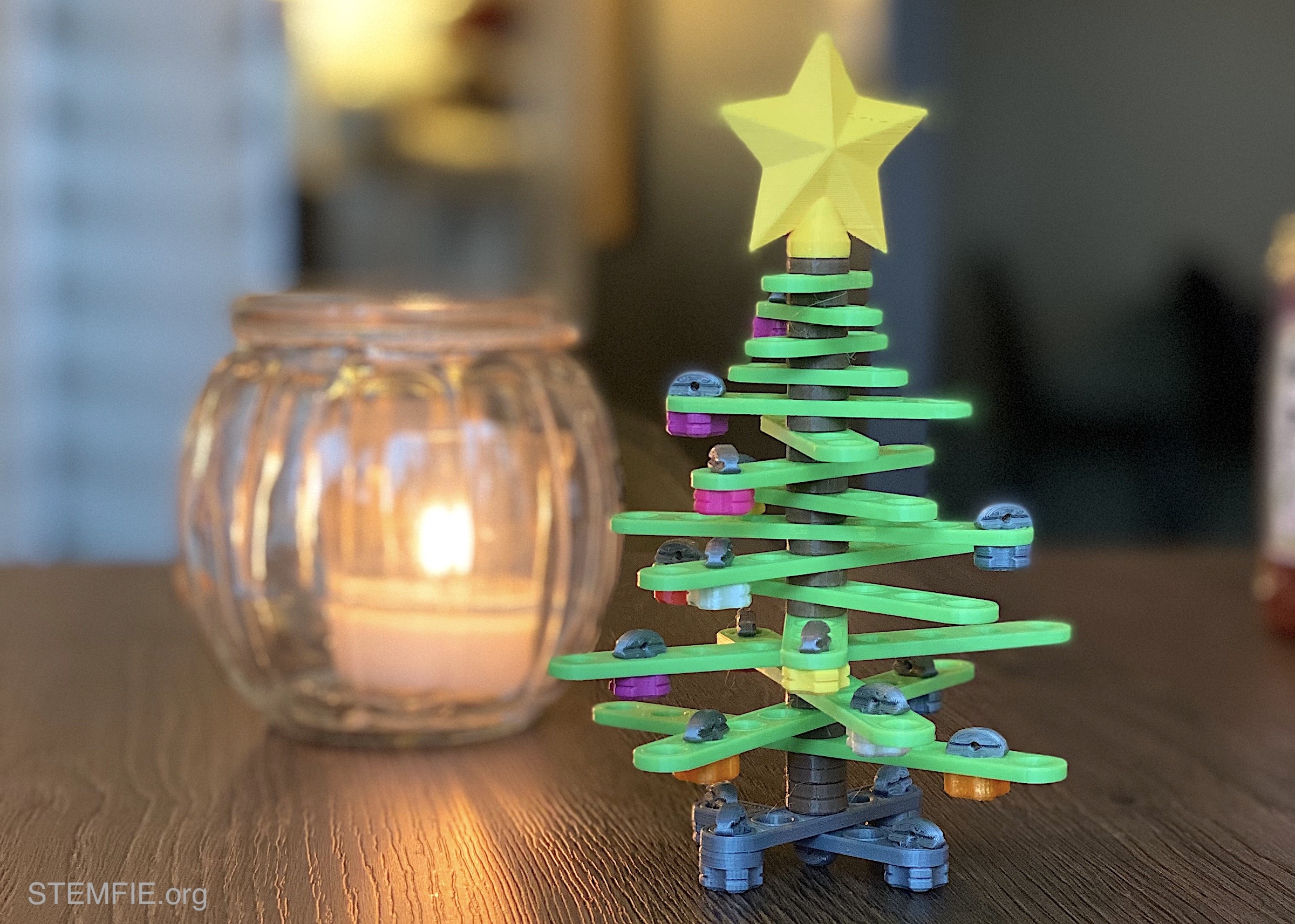 Information
Number of 3D-printed parts: 86
Number of build plates: 6 plates < 140 x 140 mm)
Non-printed items: None
Tools: Spanner (SPN-TOL-0004) and driver (SPN-TOL-0001)
Assembly time: 15 minutes
Parts list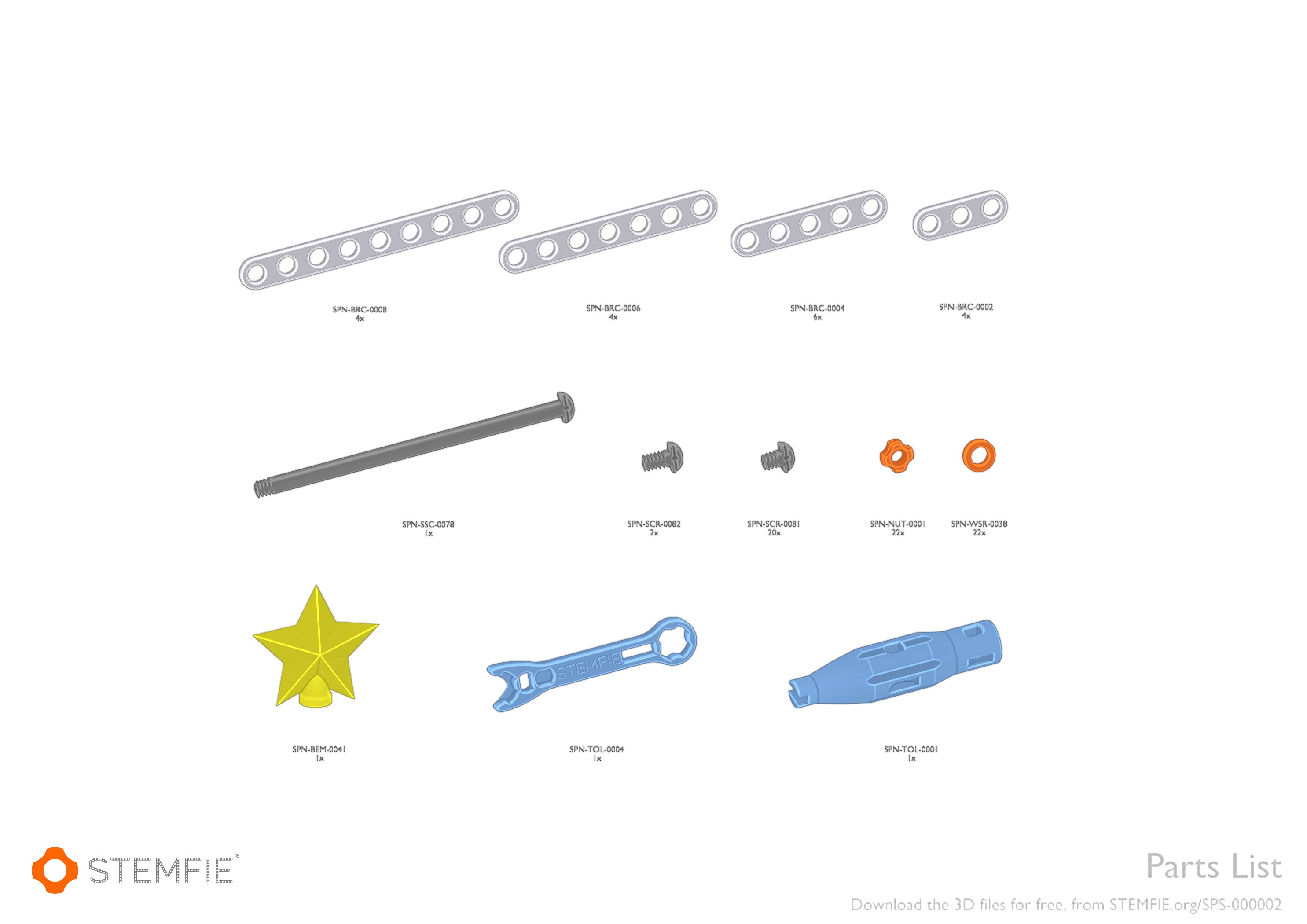 Click the links below to download each individual STL file. You can also download the ready-made build plates.
Build plates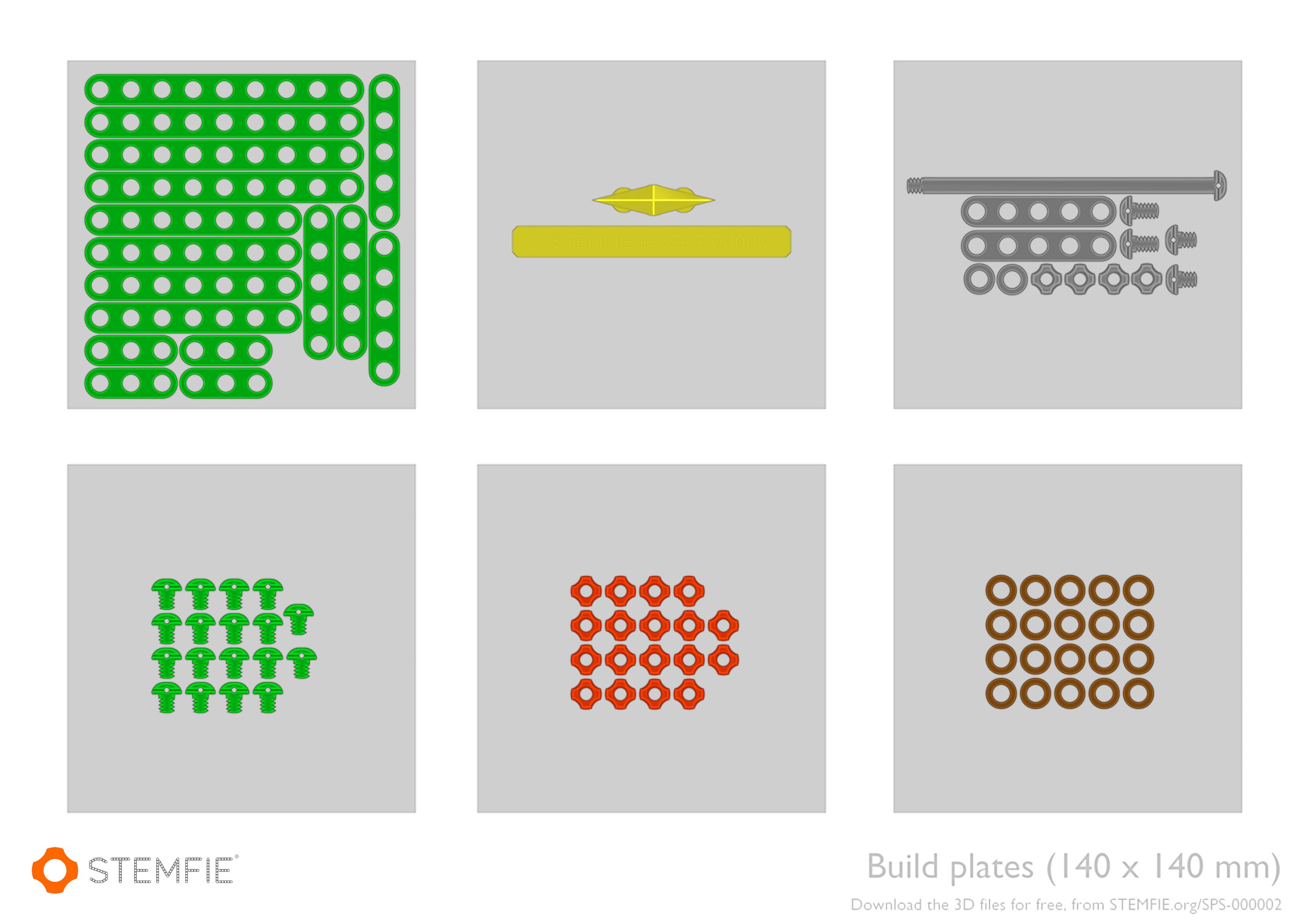 Right-click and save the the following build plates (.3mf file format).
Downloads
You can download the complete file set for this project from this link. The files for 3D printing are available as individual files and as ready-made build plates.
Assembly steps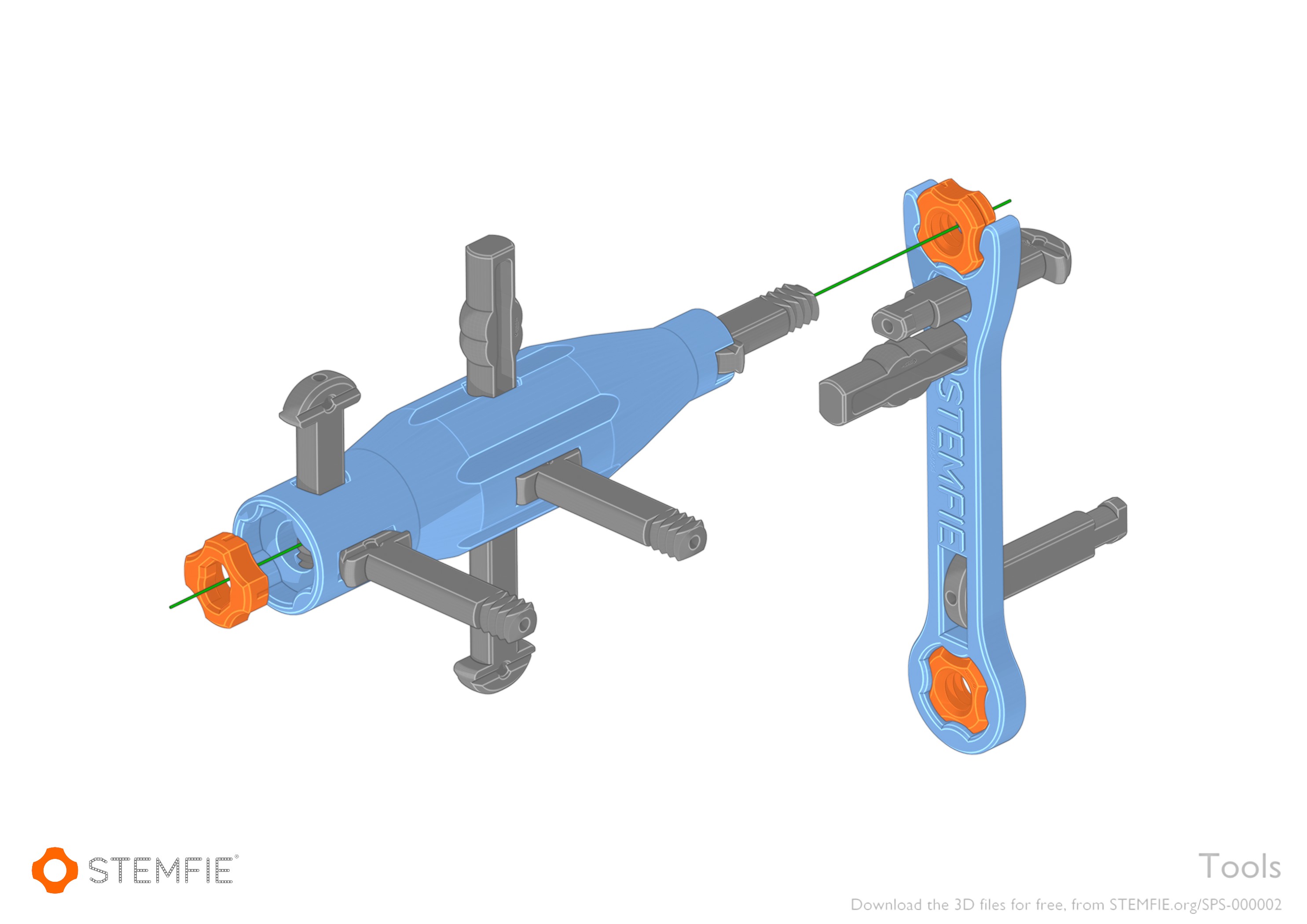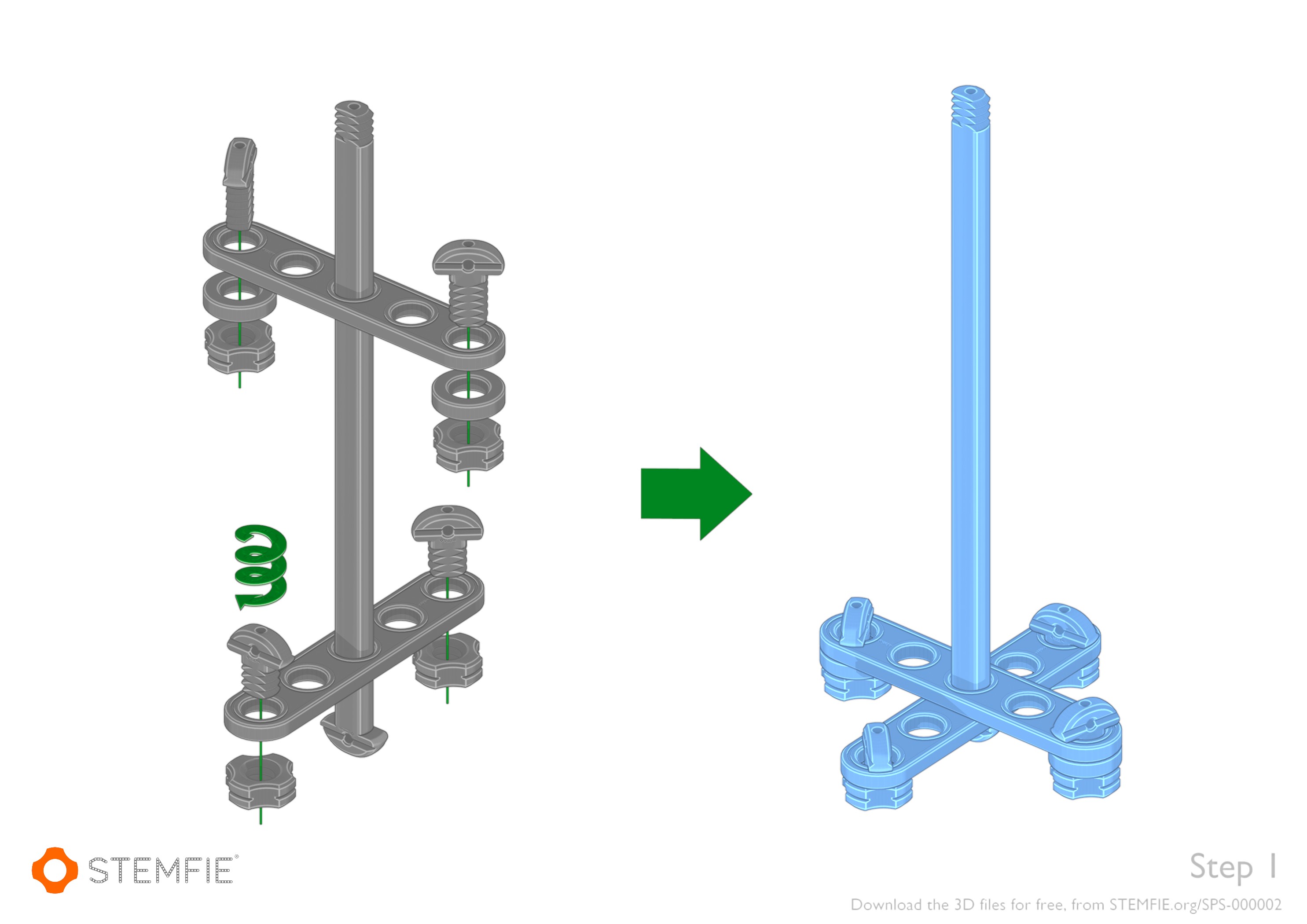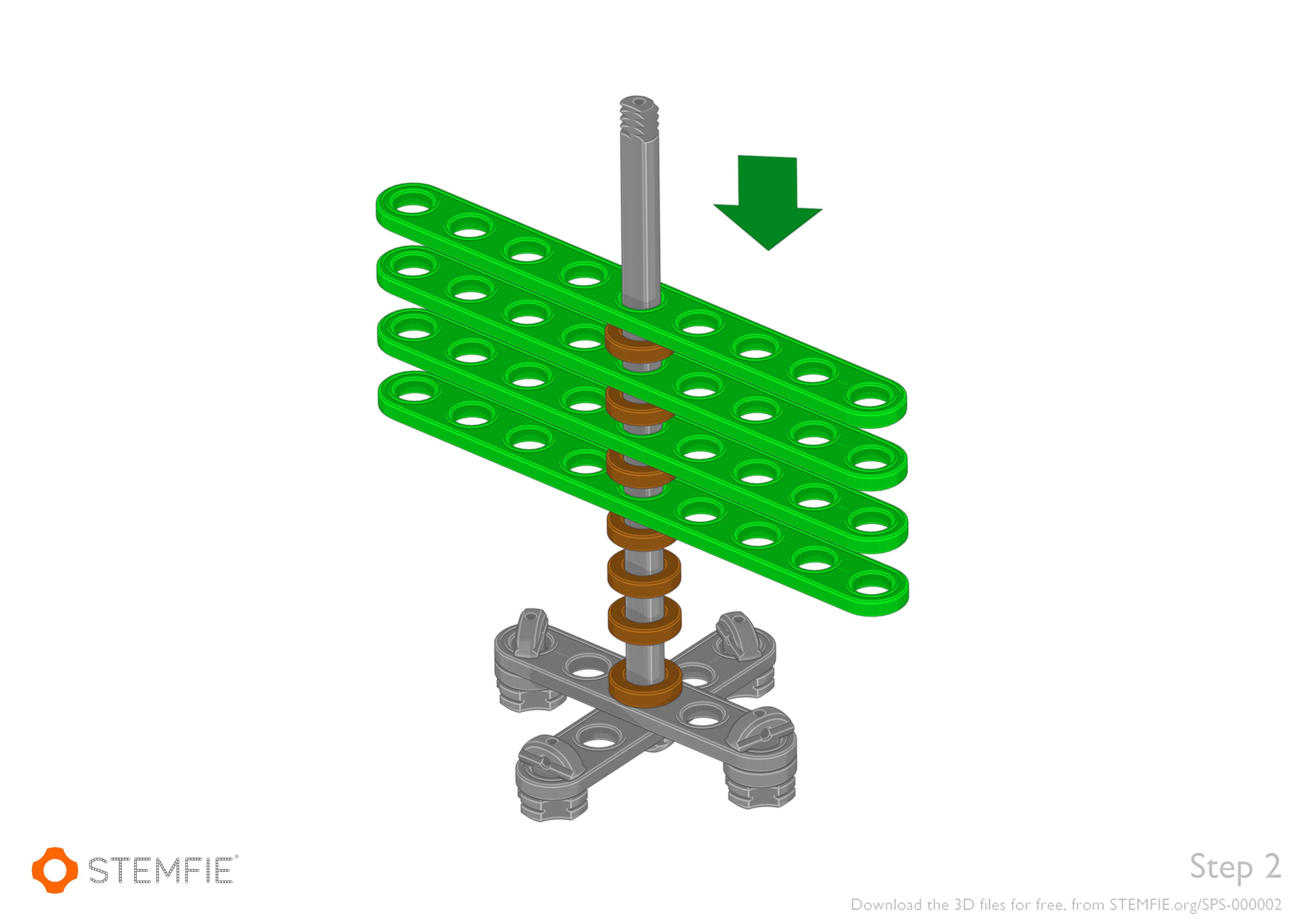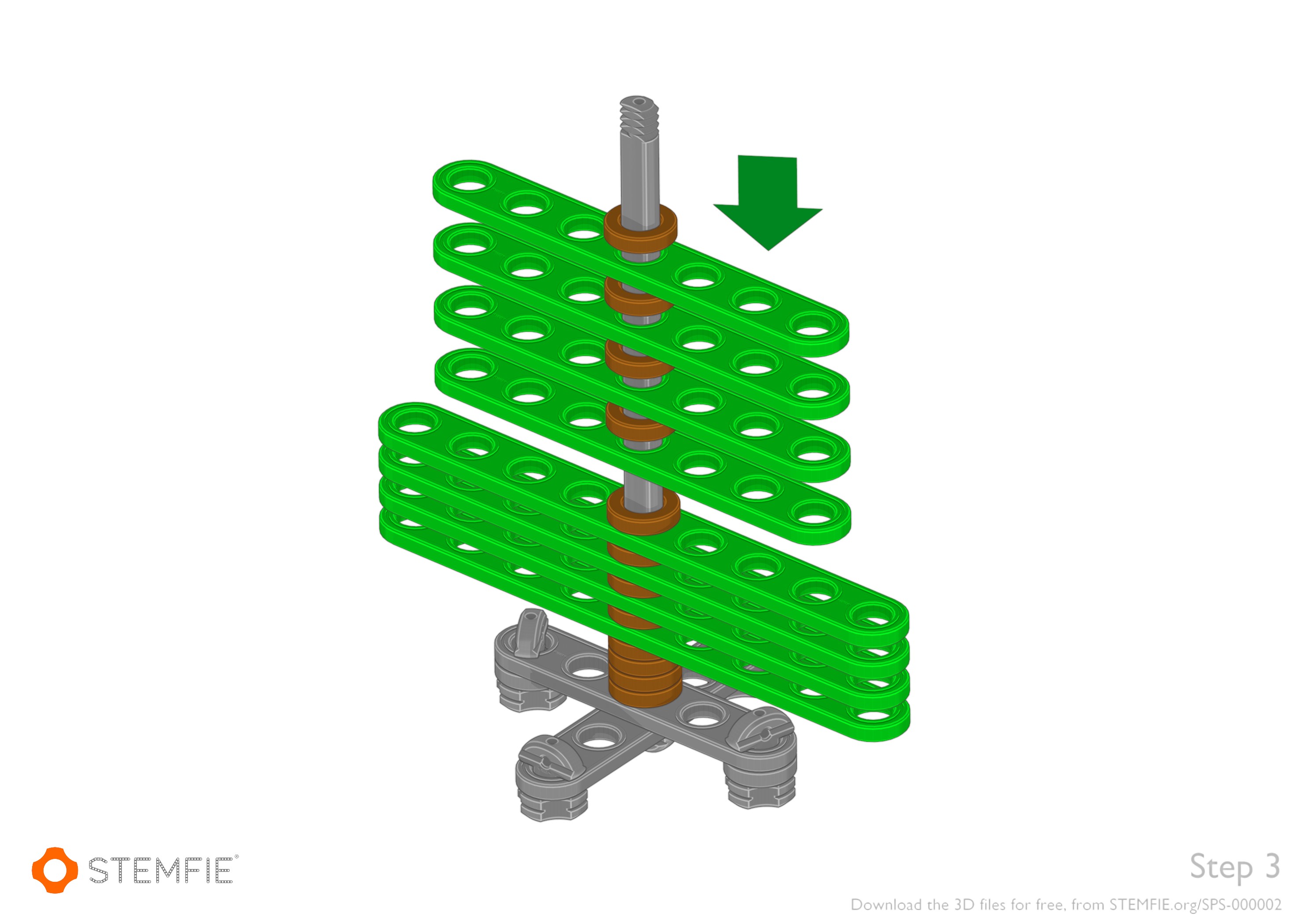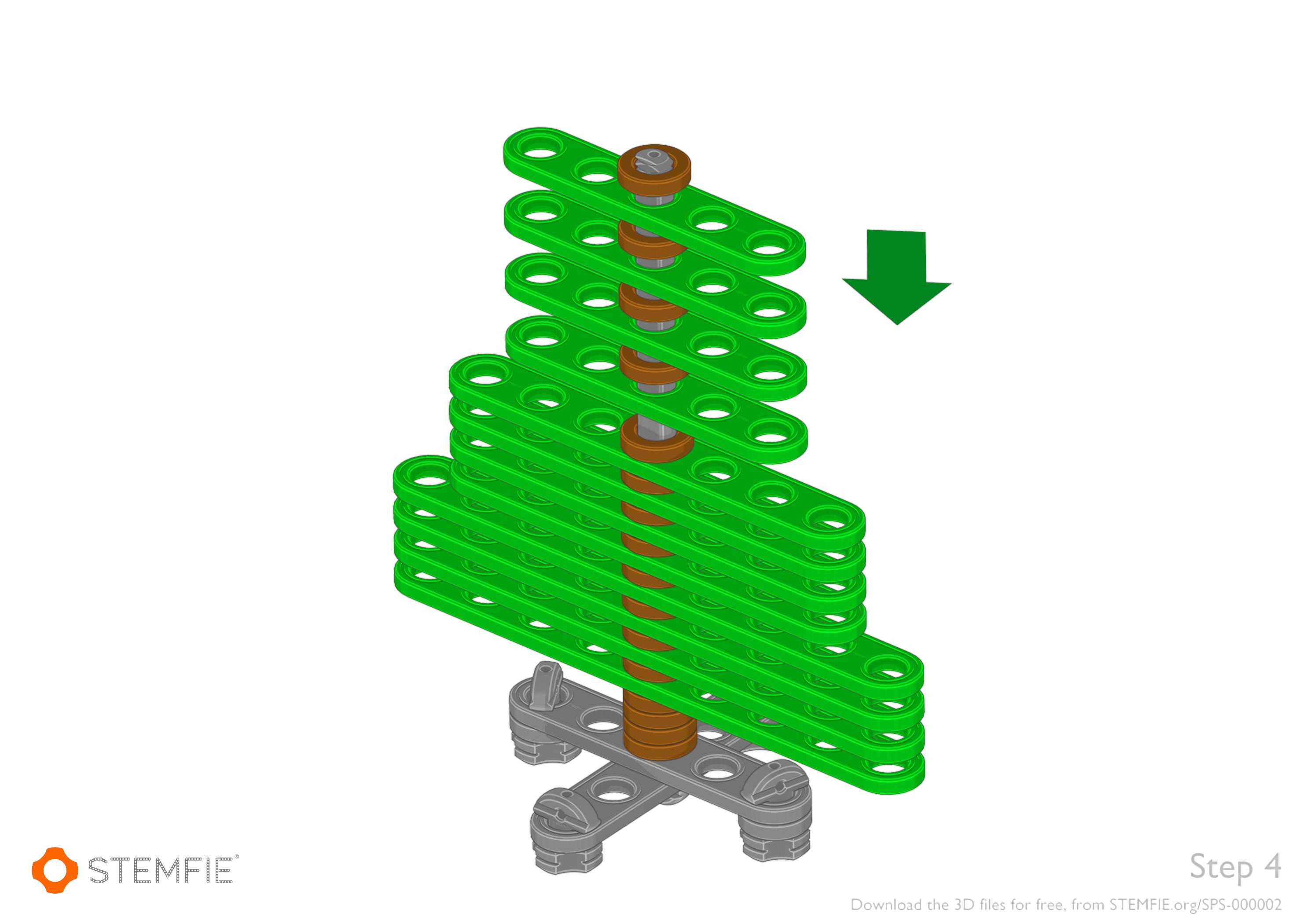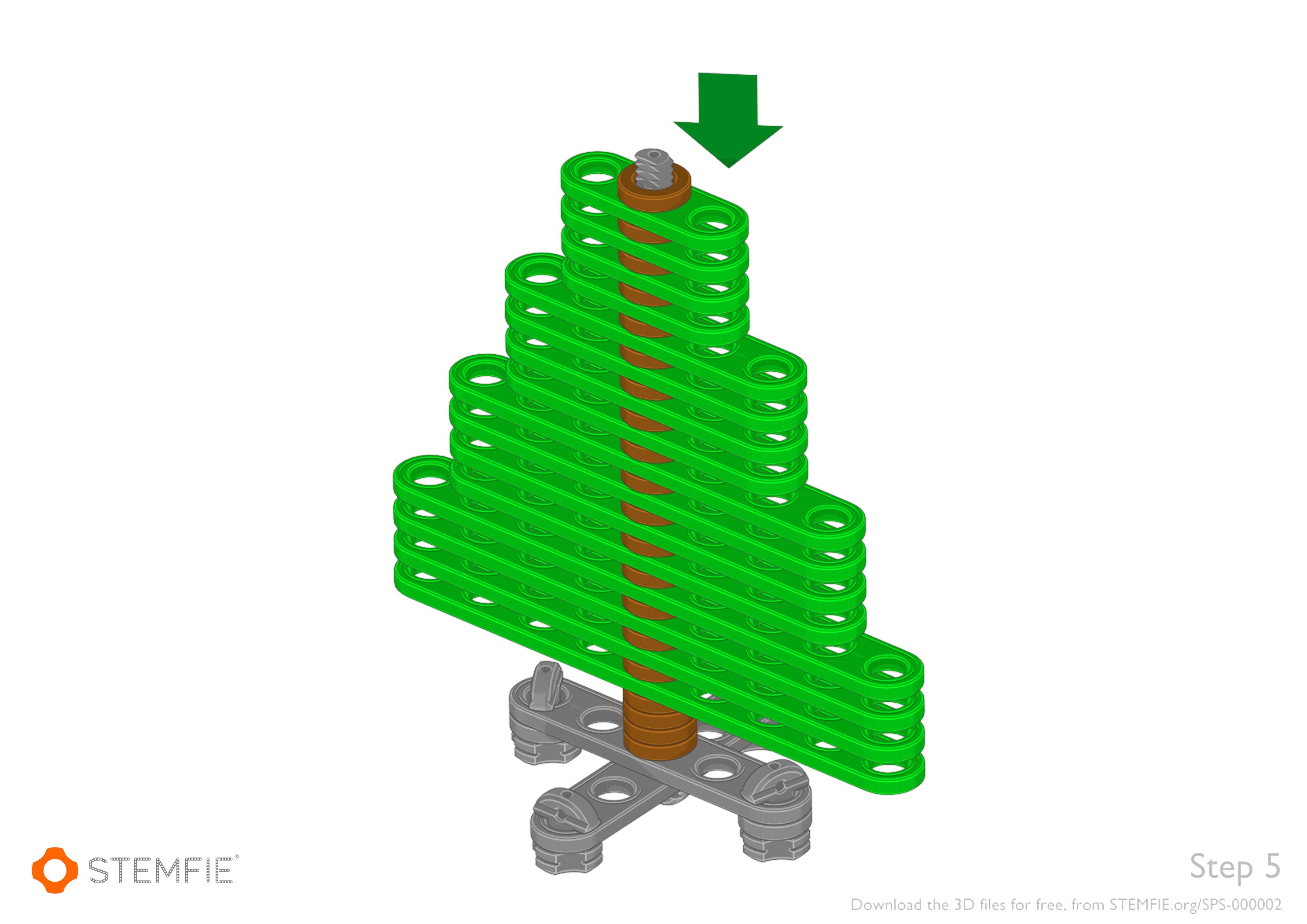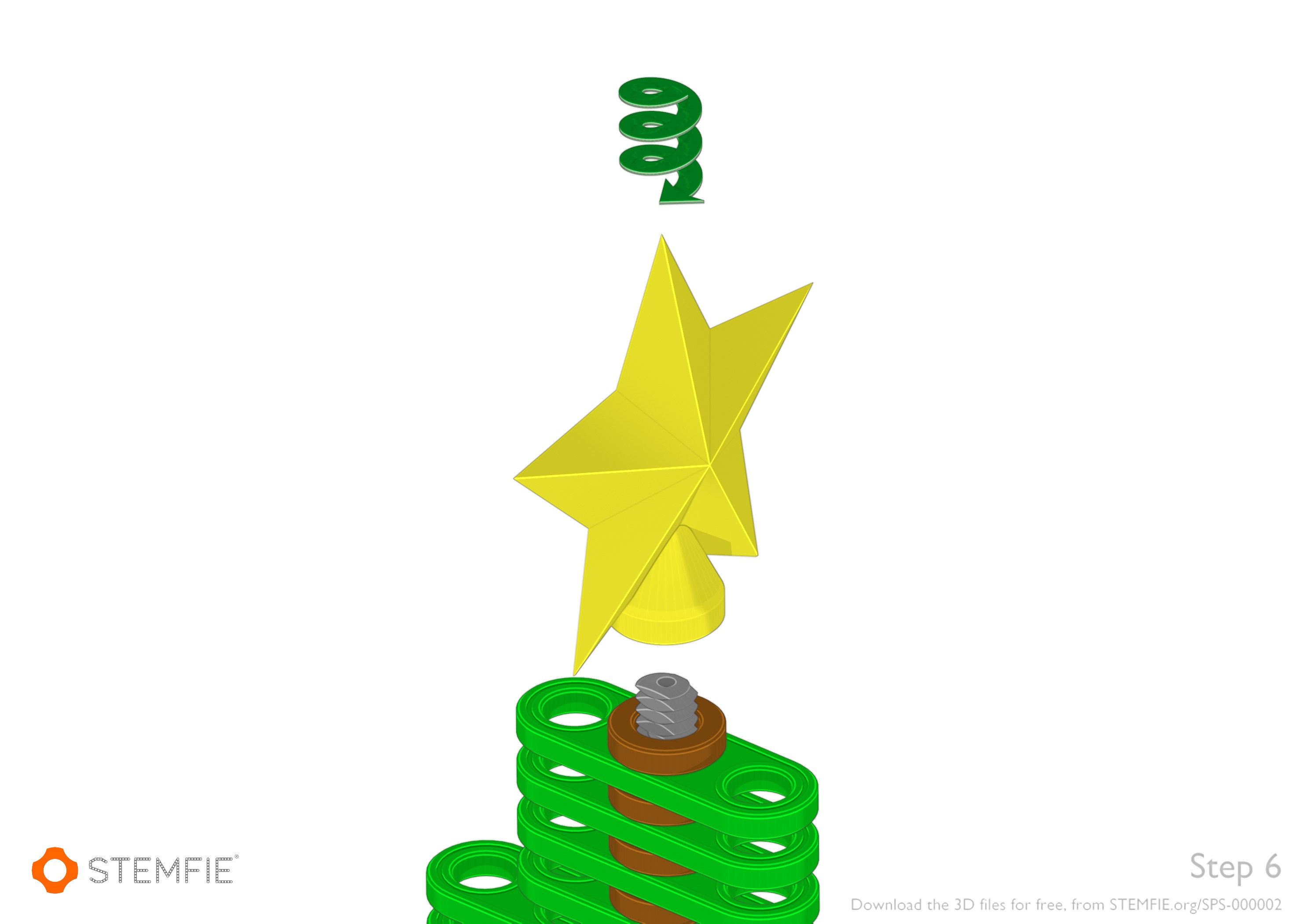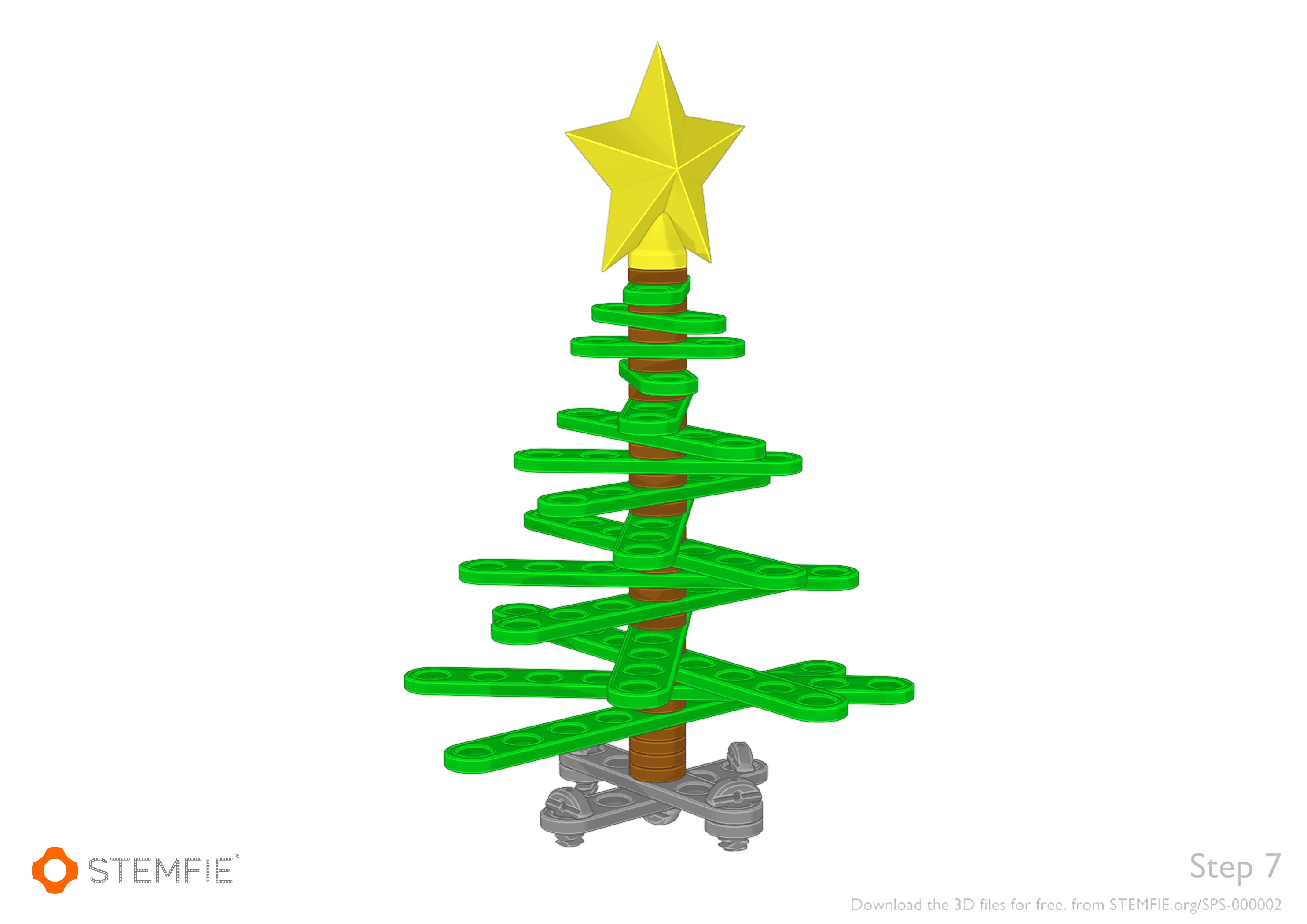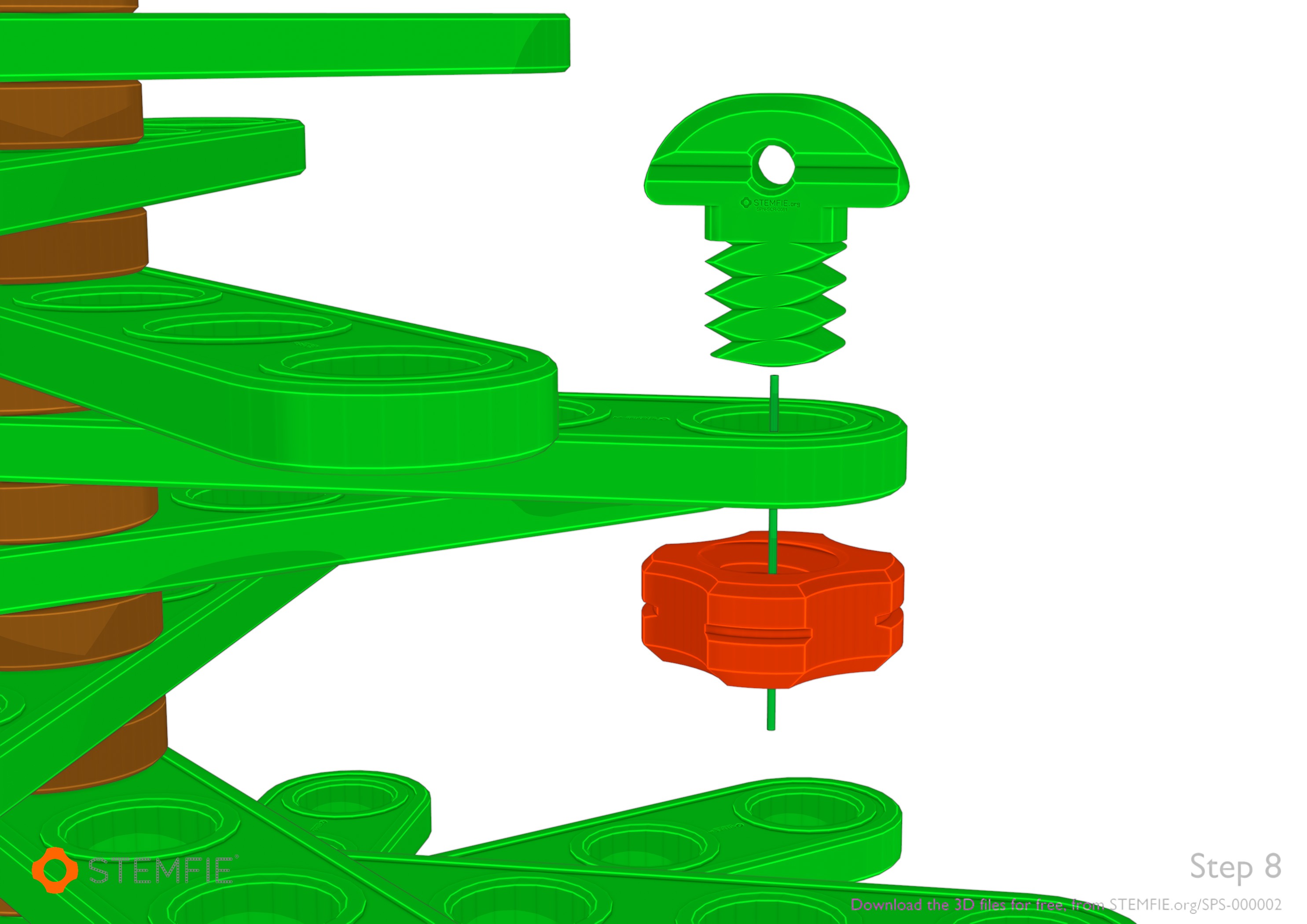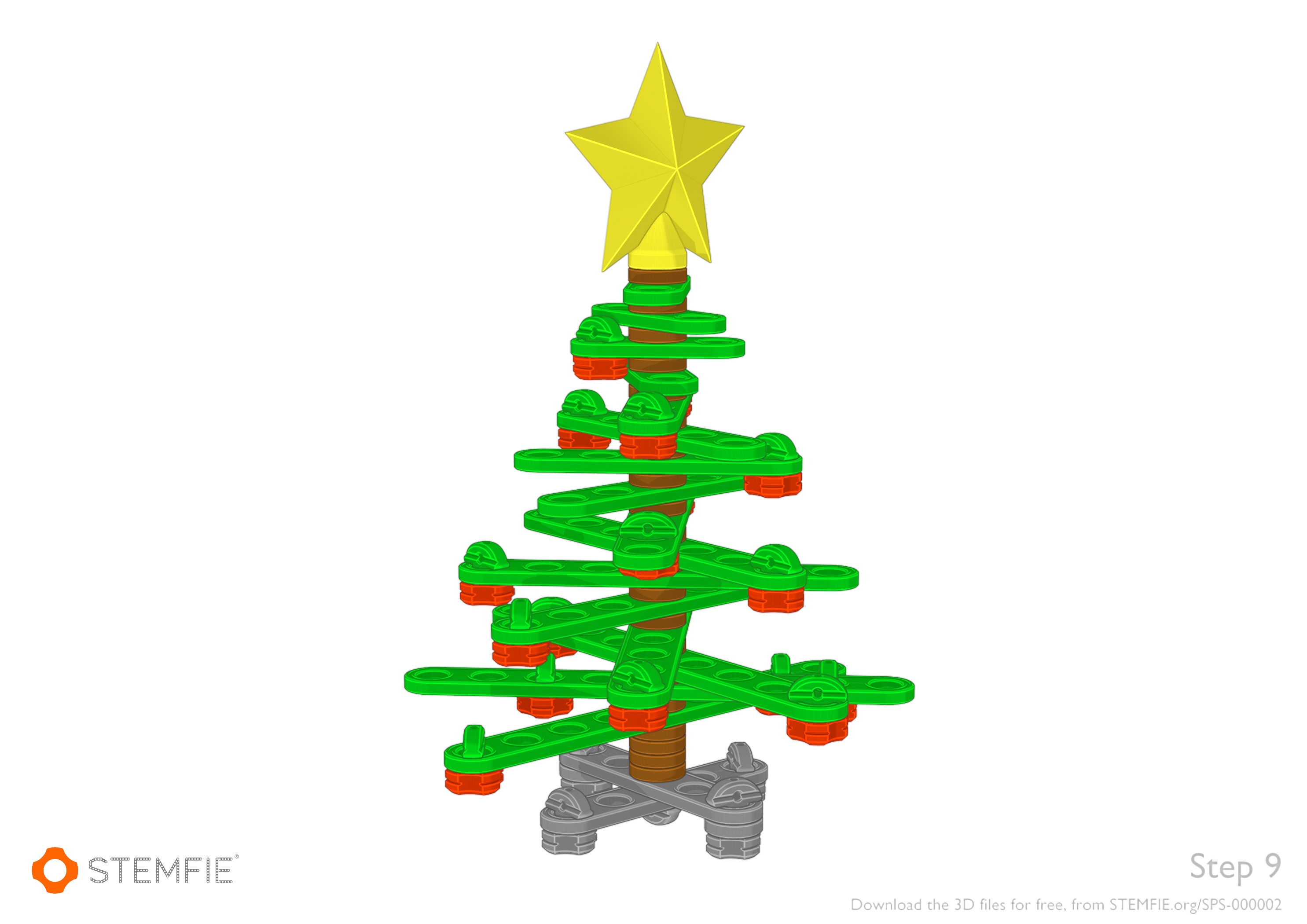 ---
Gallery
New STEMFIE projects
Do you want to be the first to know when new STEMFIE projects are released? Please subscribe to the newsletter and follow STEMFIE's social media.