The STEMFIE rubber-band-driven car is easy and quick to build and demonstrates energy retention and controlled release to achieve motion. The inspiration for this design is borrowed from science classes in schools, using the mousetrap car.
44

4

< 140 x 140 mm

A short piece of string and three small rubber bands
15 minutes

Spanner (SPN-TOL-0004)

Driver (SPN-TOL-0001)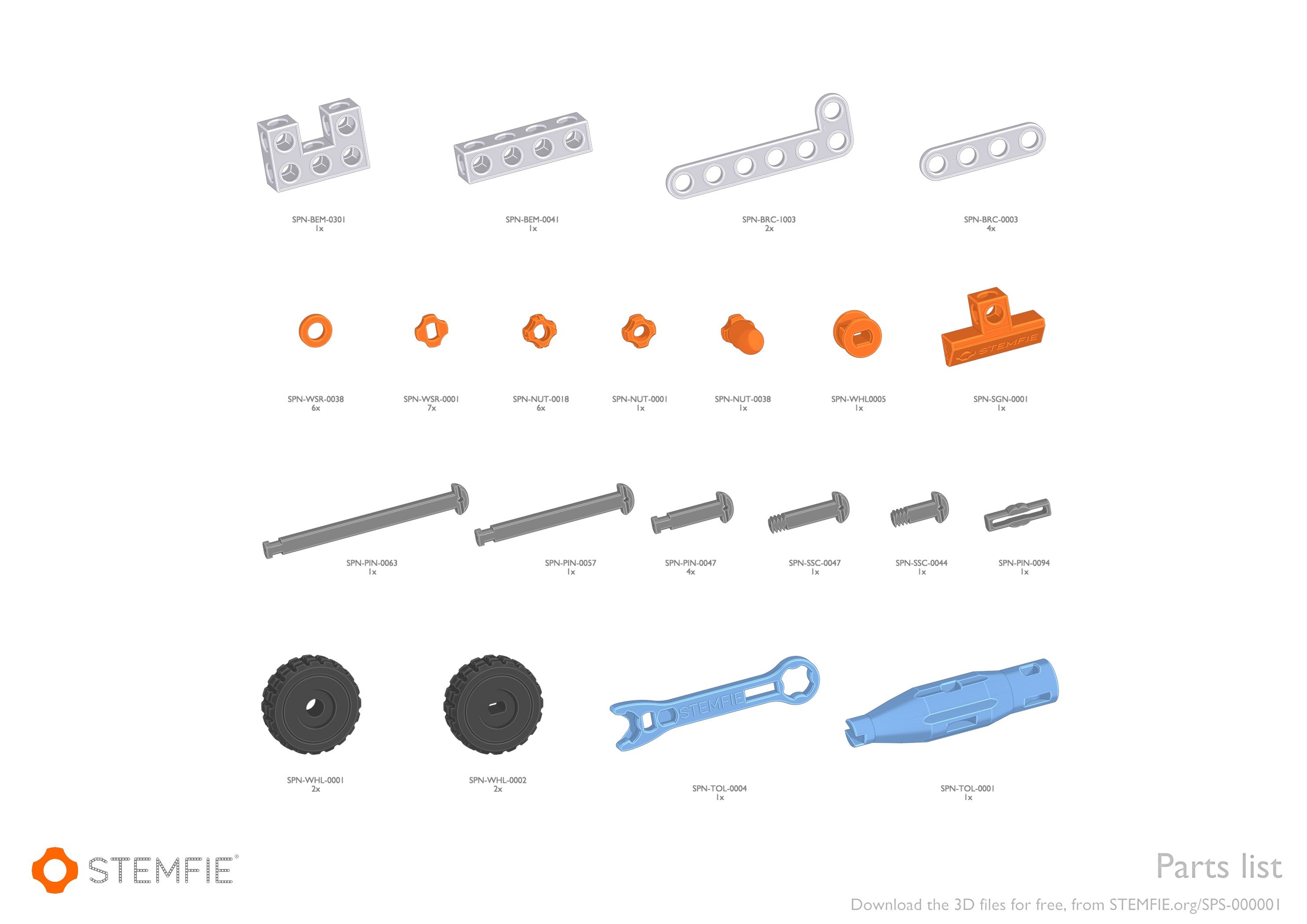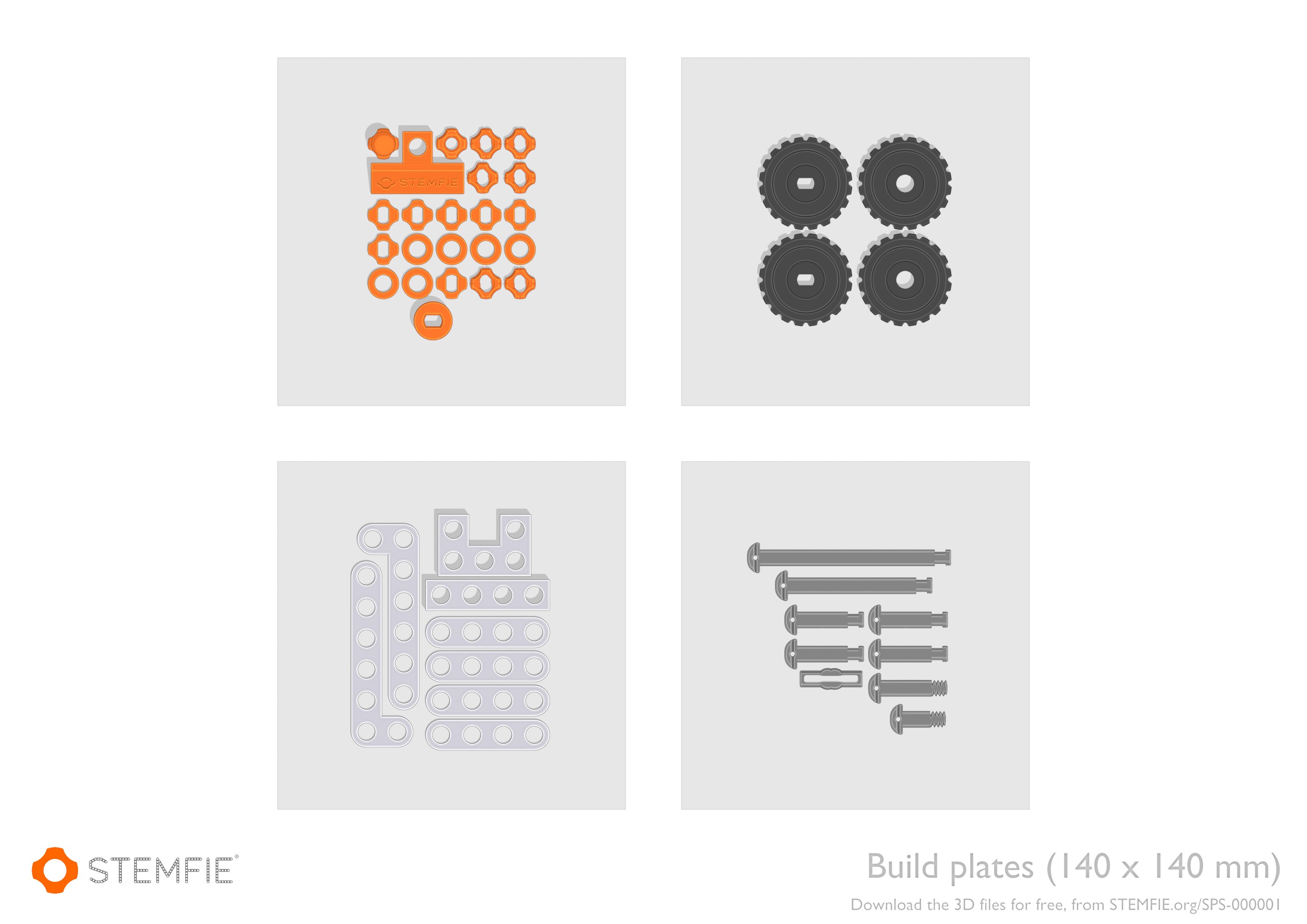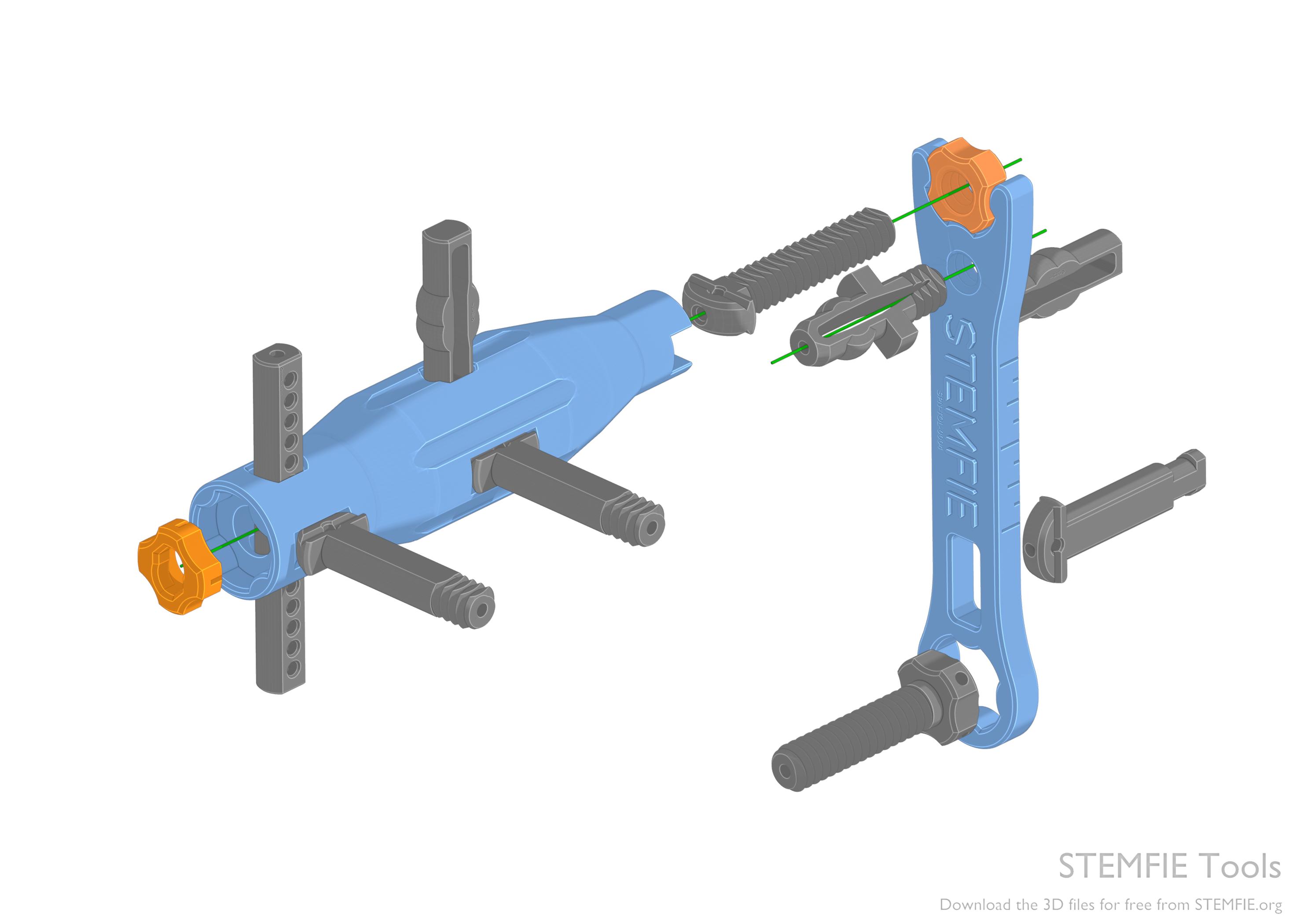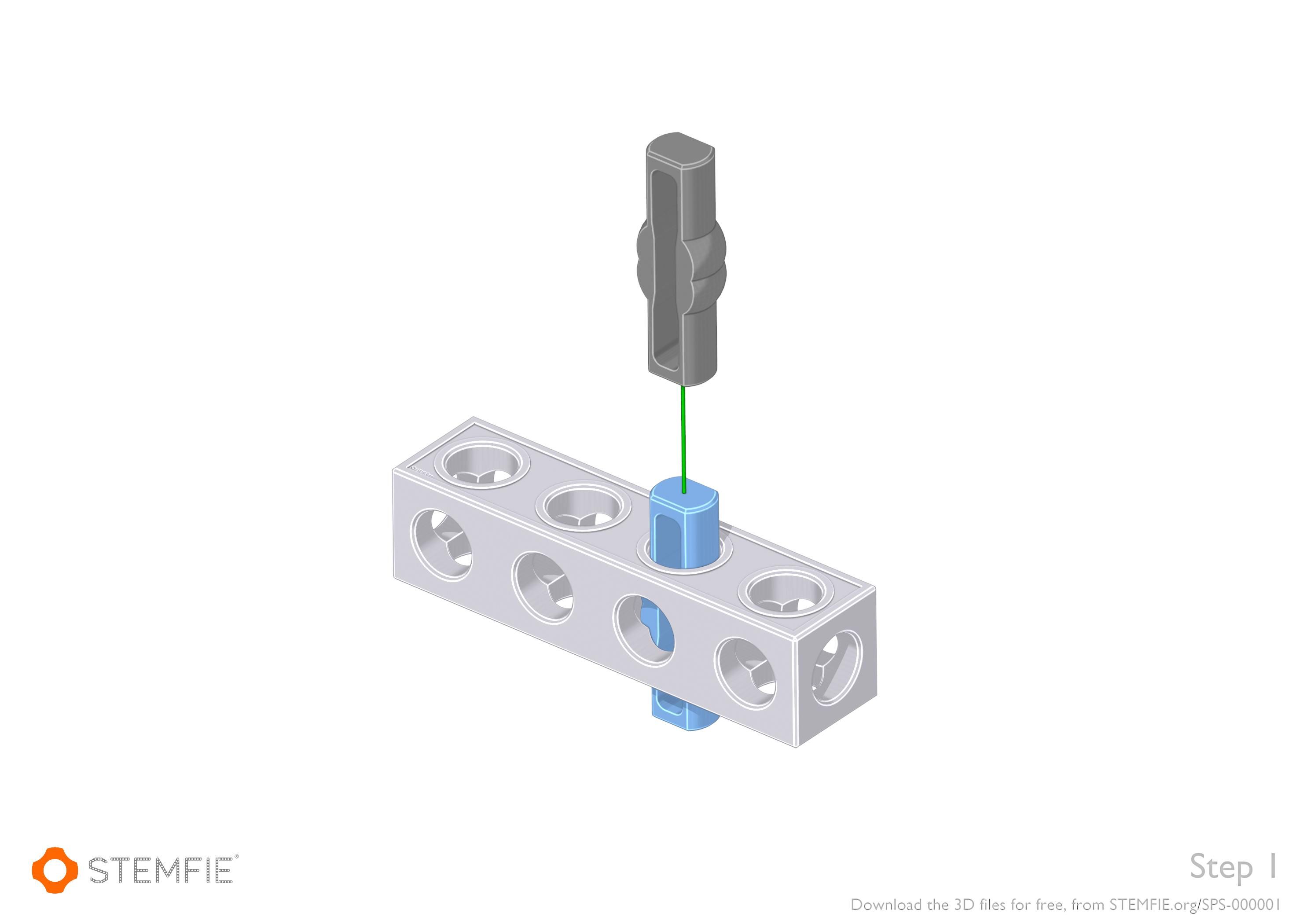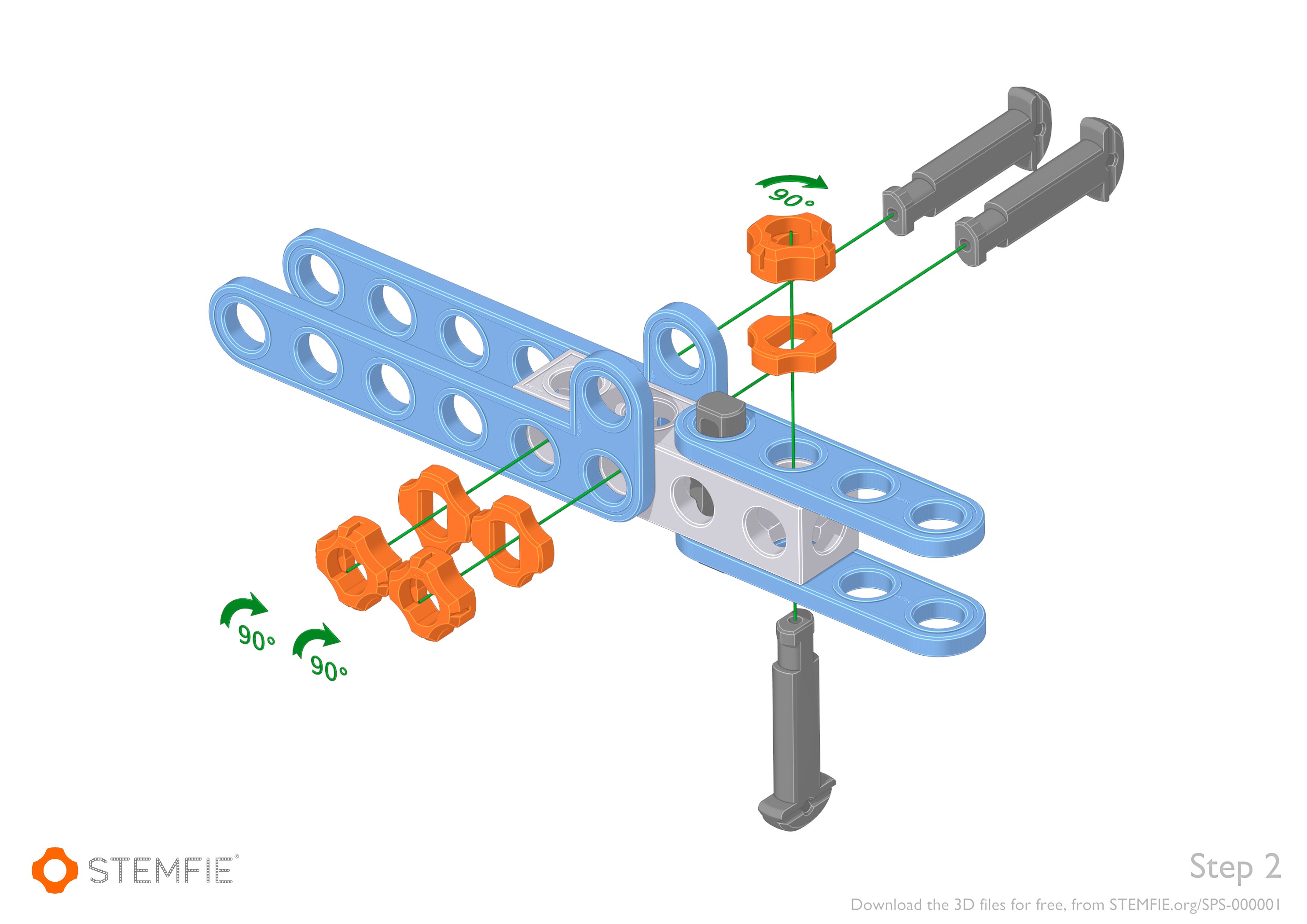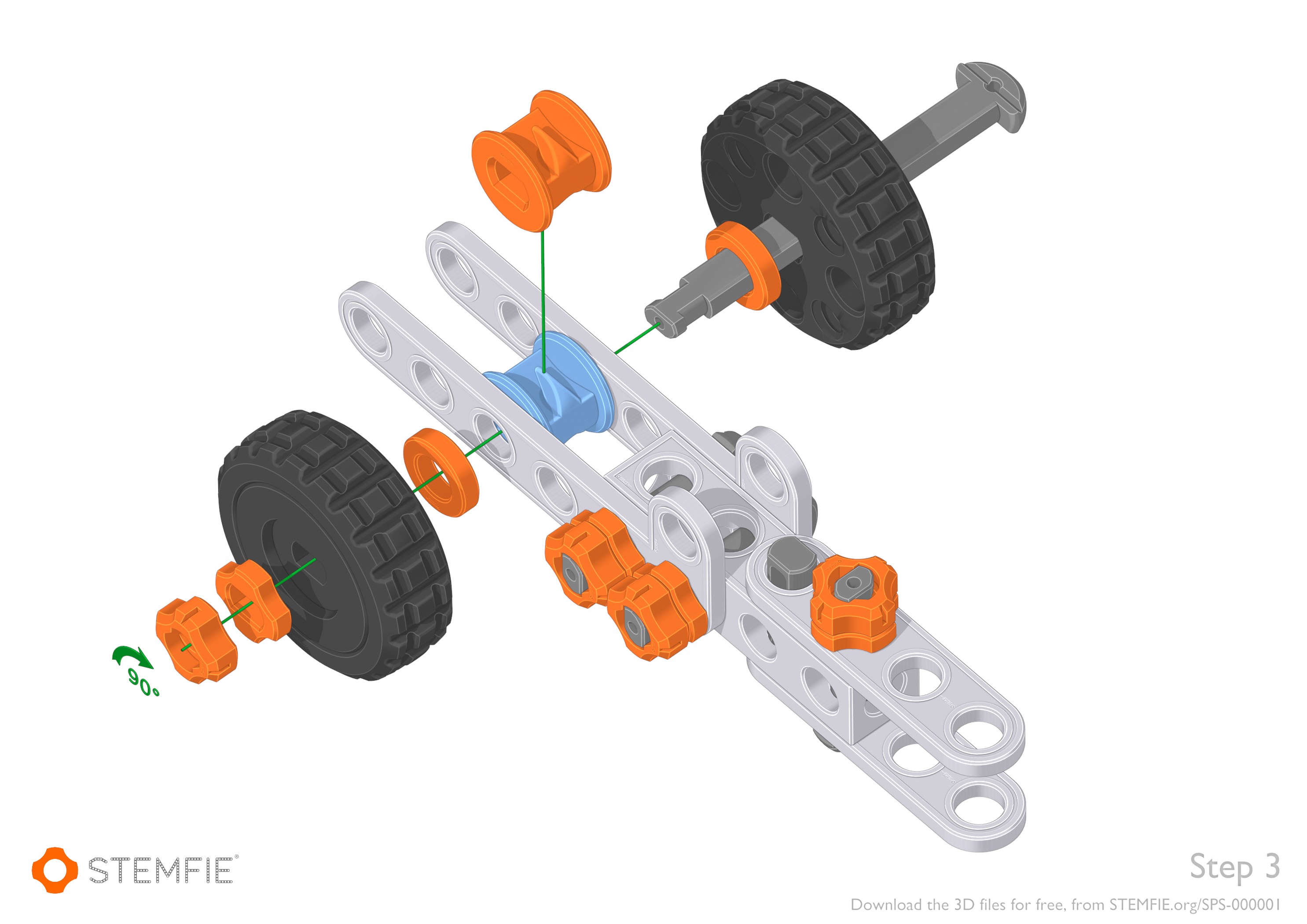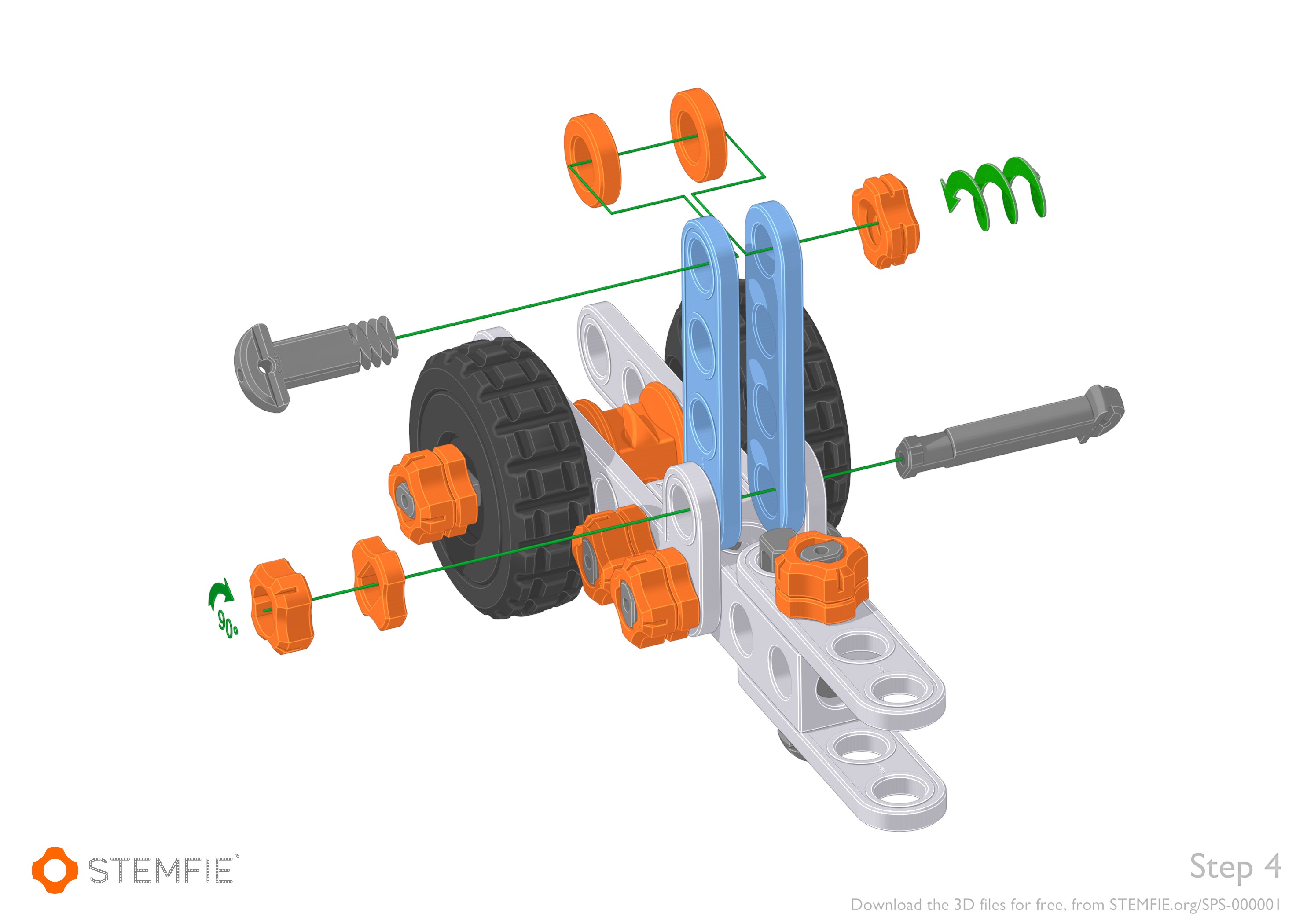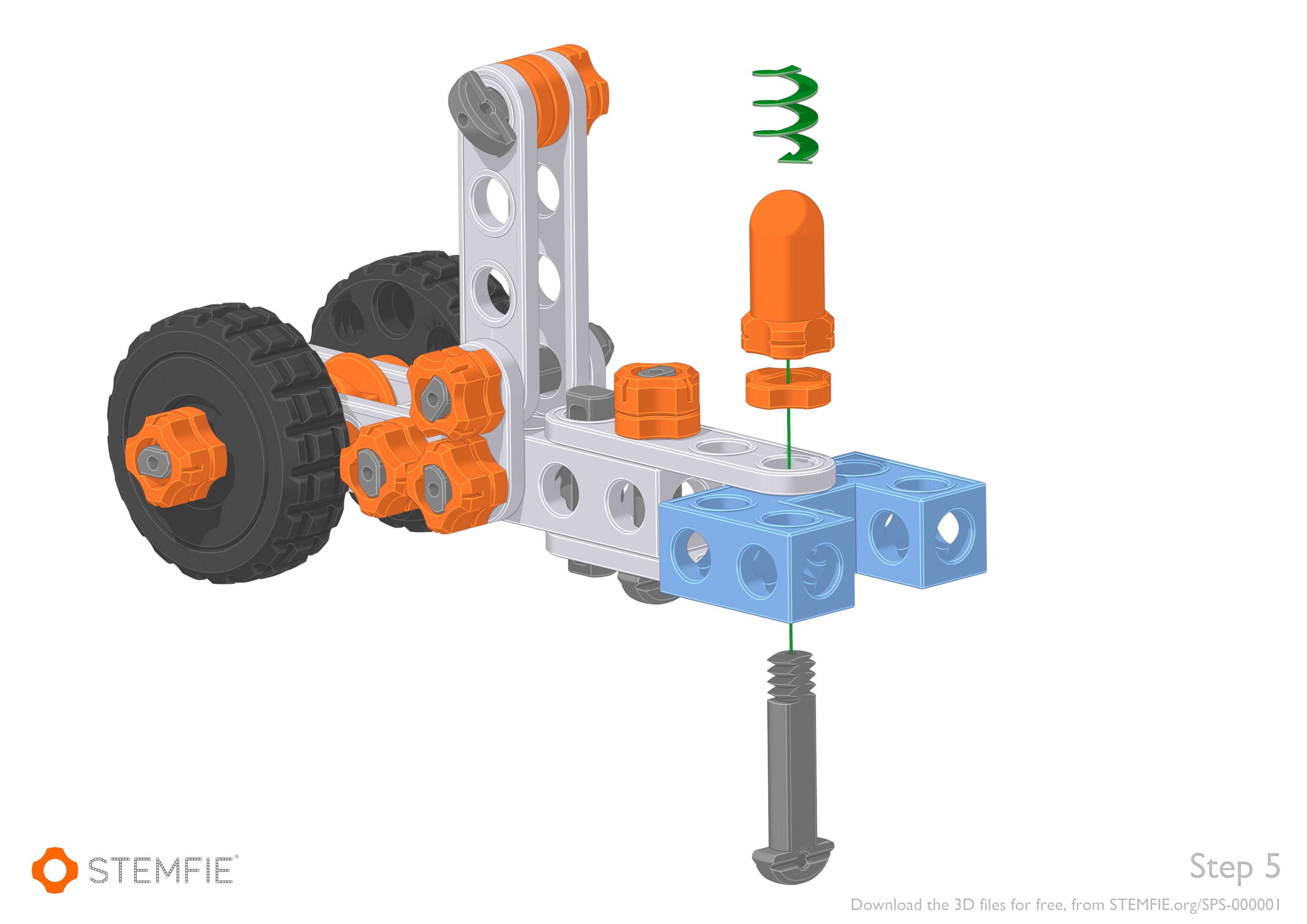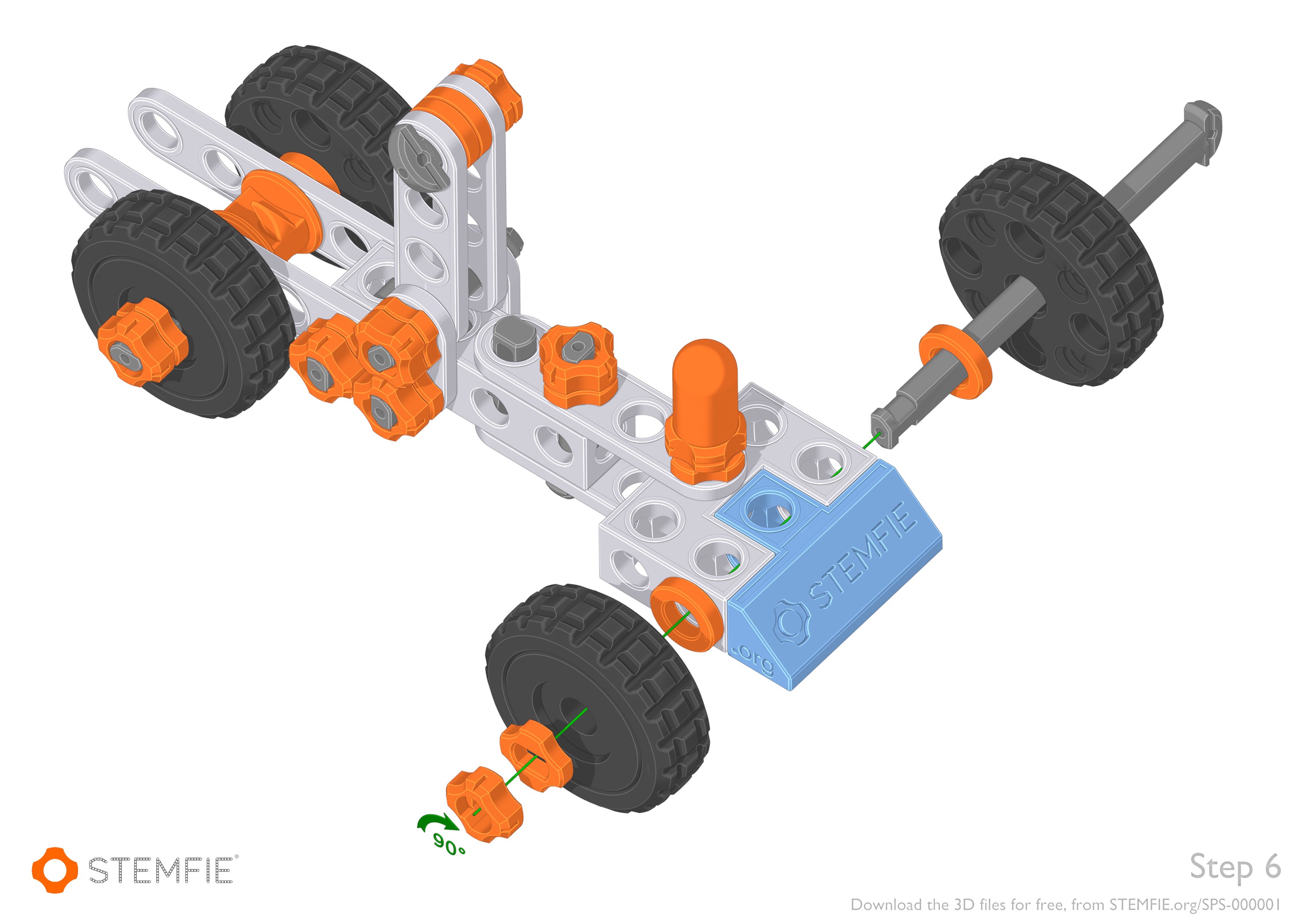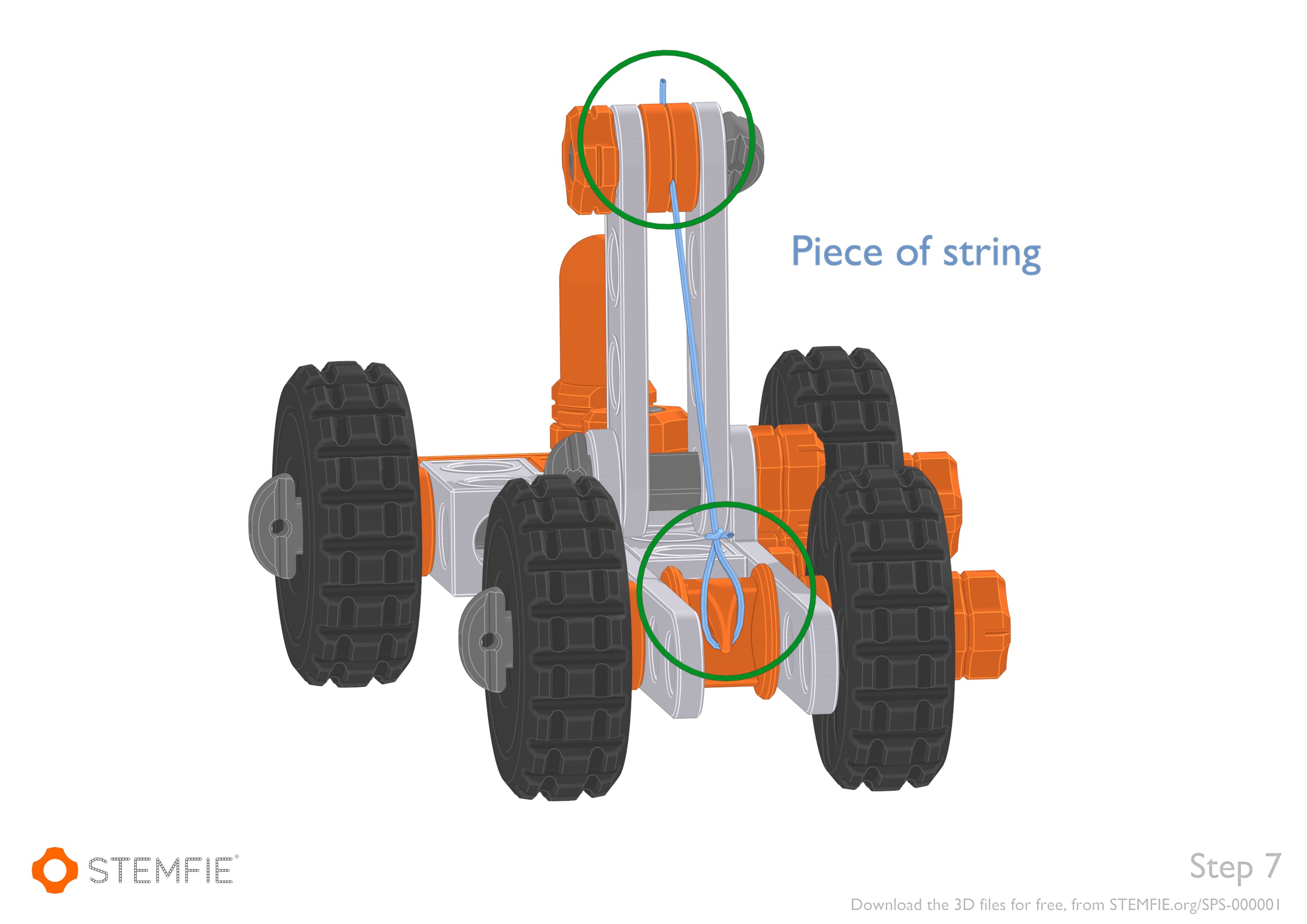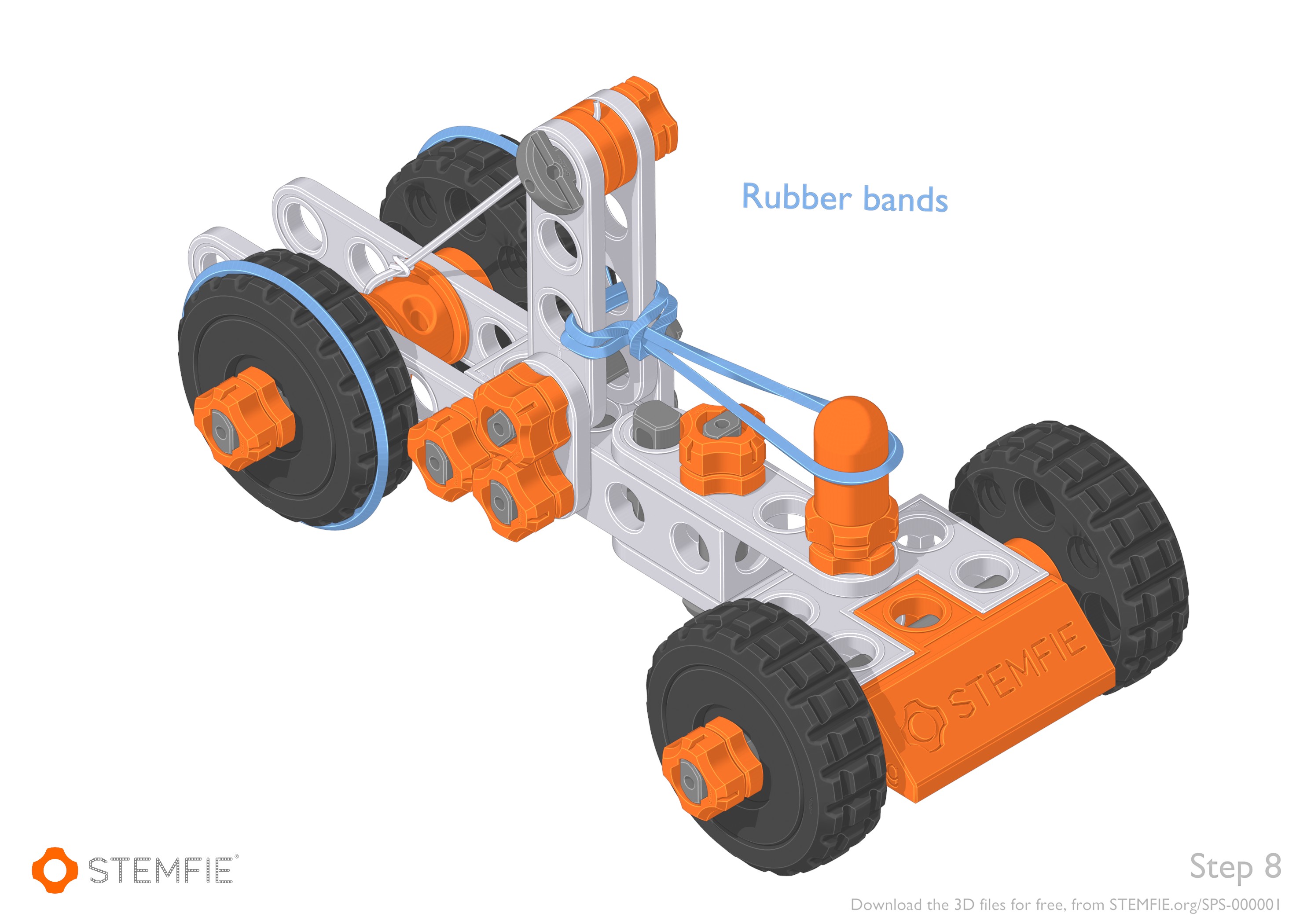 ---
New STEMFIE projects
Do you want to be the first to know when new STEMFIE projects are released? Please subscribe to the newsletter and follow STEMFIE's social media.