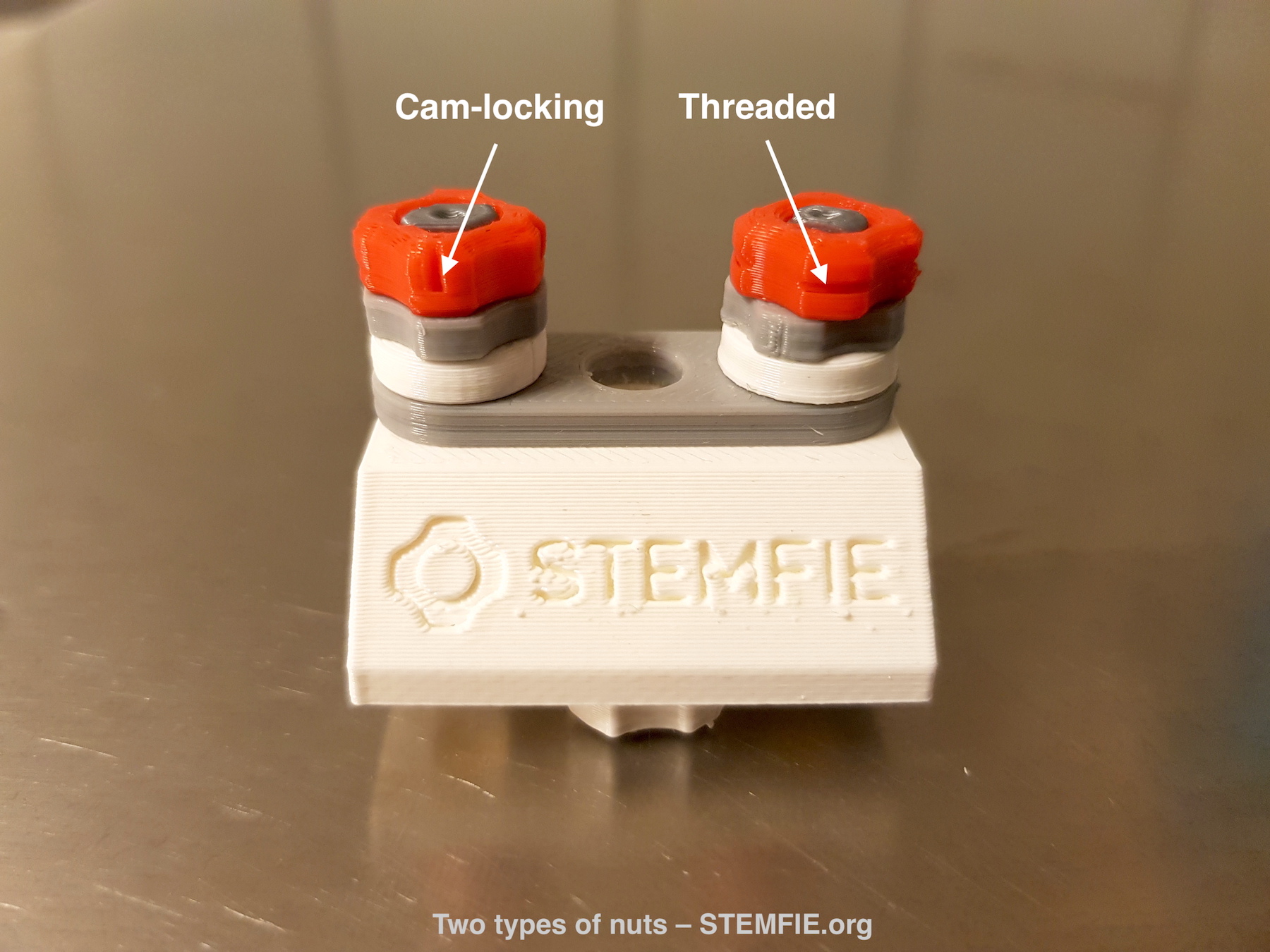 Recently the community asked for an easier way to locate the spanner tool onto the nuts, and now a new version of the tool is improved.
Thanks to excellent feedback from the community testing the STEMFIE car, the spanner tool evolved - it became webbed! :-) This mod, will make it easier to locate the position of the nut while fastening parts. Download this version from this link.
All the fastener threaded open nuts are now available for you to download. The available sizes are all 1.0 BlockUnits wide and spanning from 0.25 to 4.0 BlockUnits long. The STL files are available from this link.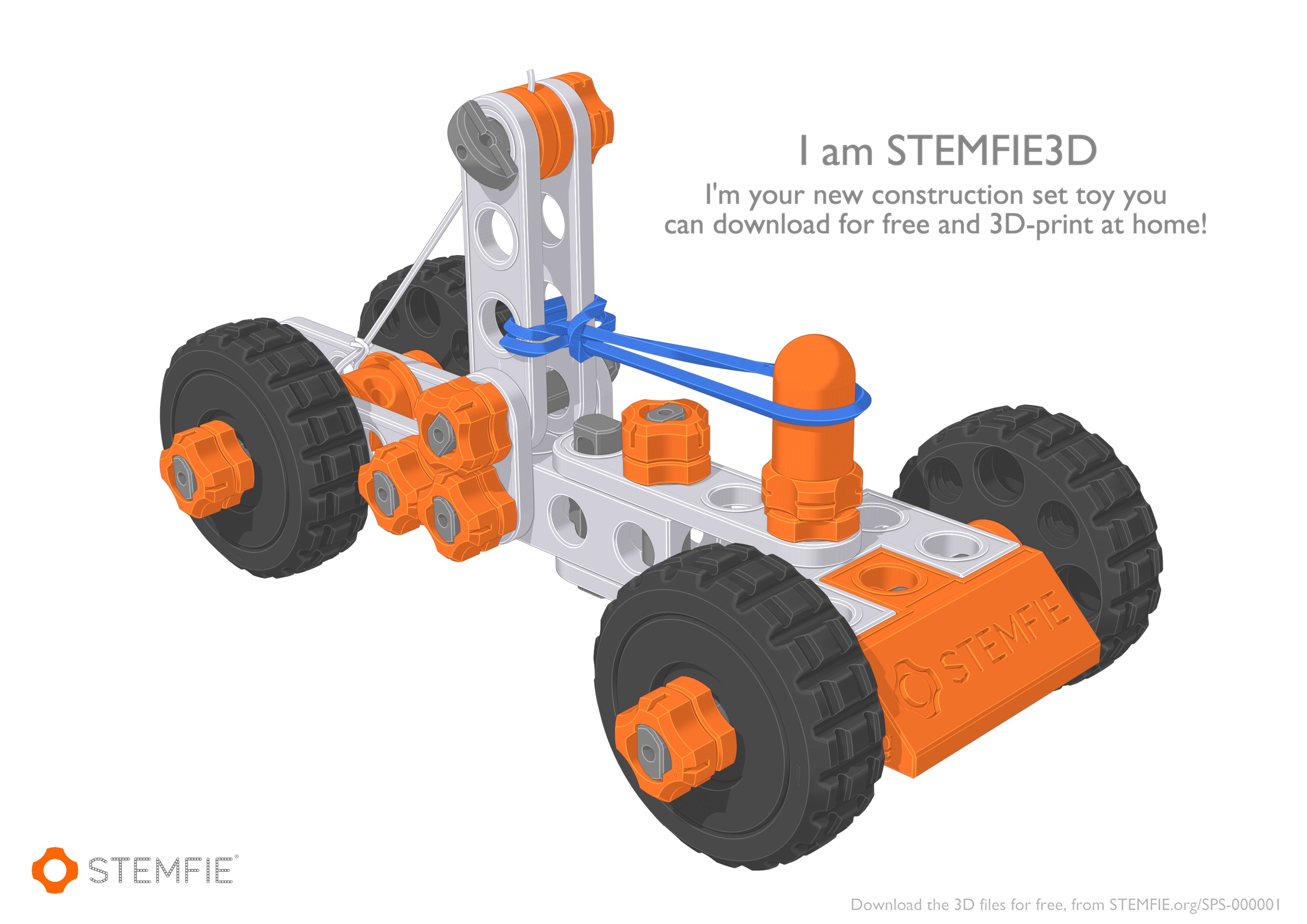 The idea of designing a 3D-printable construction set has been on my mind for many years, and I am excited to finally being able to show you the first project made of STEMFIE parts. It is a simple example of a rubber-band-driven car. It is easy to 3D-print, build and fun to play with.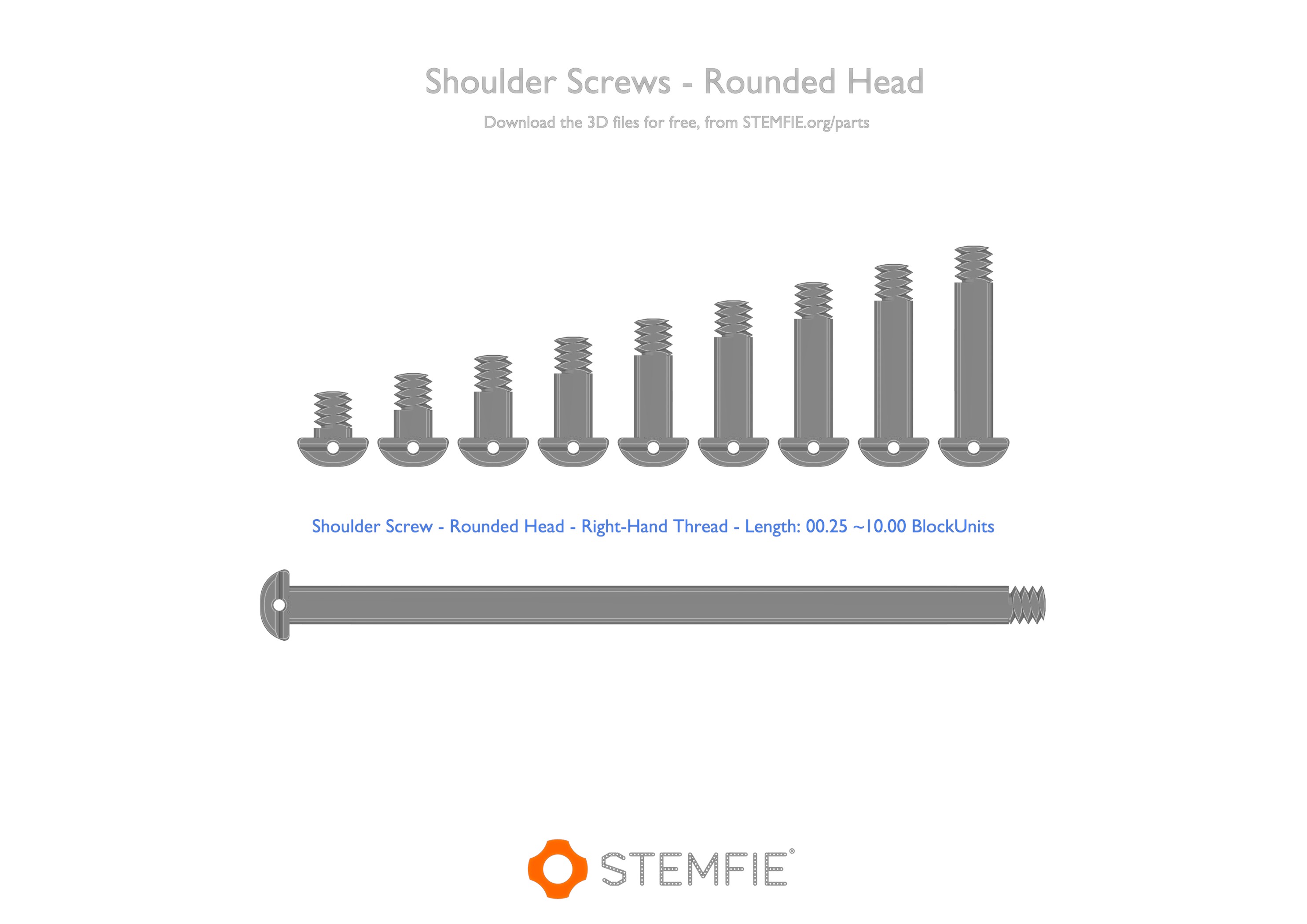 All the shoulder screws of the STEMFIE construction set toy, are now ready for download!
After two years of development and beta-testing, this new construction set toy is almost ready to be publically available for everyone!