The STEMFIE rubber-band-driven car is easy and quick to build and demonstrates the retention and controlled release of energy to achieve motion. The inspiration for this design is borrowed from science classes in schools, using the mousetrap car.
Information
Number of 3D-printed parts: 44
Number of buildplates: 4 plates < 140 x 140 mm)
Non-printed items: A short piece of string, three small rubber bands.
Tools: Spanner (SPN-TOL-0004) and driver (SPN-TOL-0001)
Assembly time: 10 minutes
Parts list
Click the links below to download each individual STL file. You can also download the ready-made four build plates.
Build plates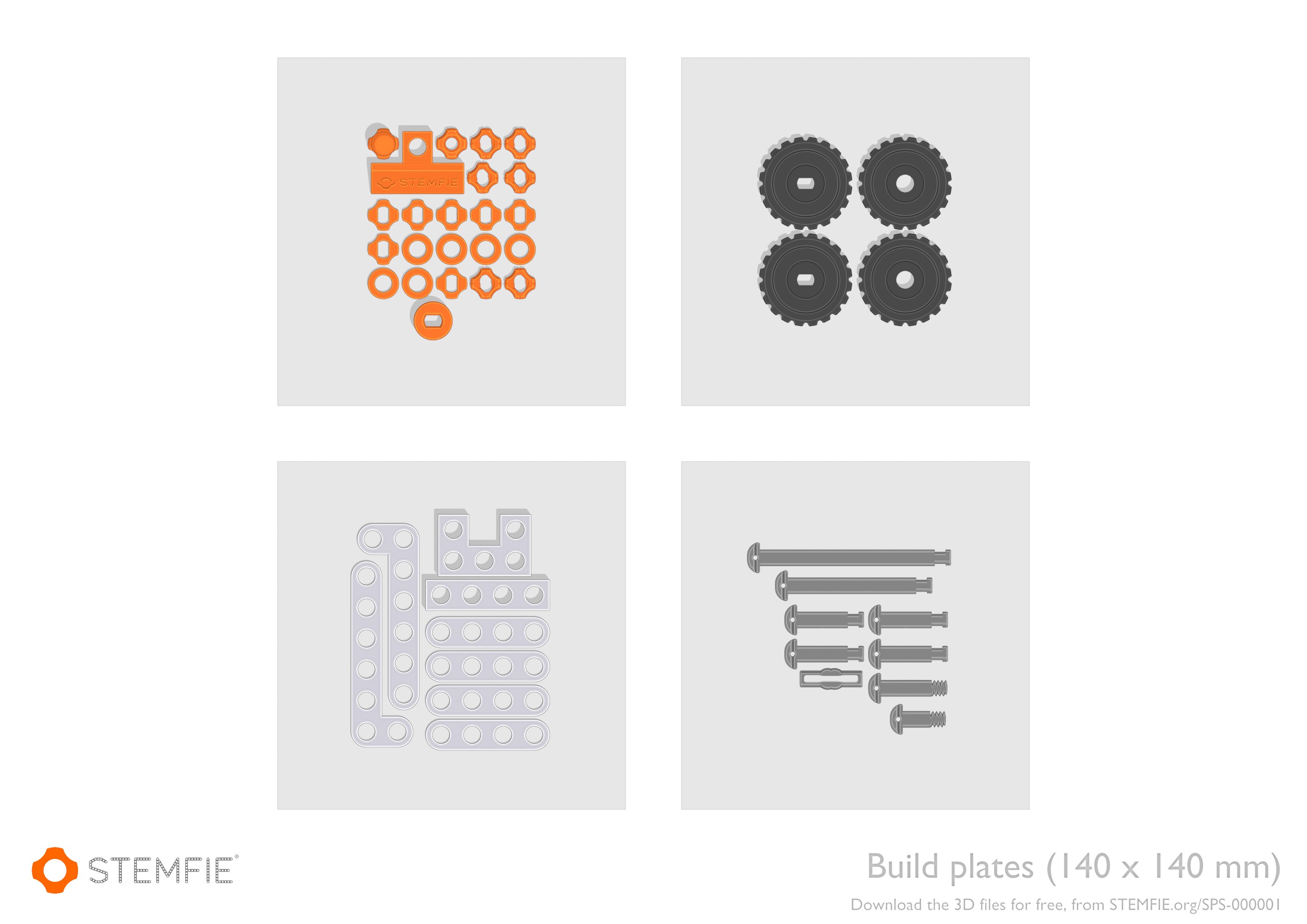 Click the links below to download each ready-made build plate.
Downloads
All the files and instructions for making this project will be released shortly. Stay tuned via the newsletter to receive the download link. Note that you, in the meantime, can do download the ready-made build plates (above) and start 3D printing.
Assembly steps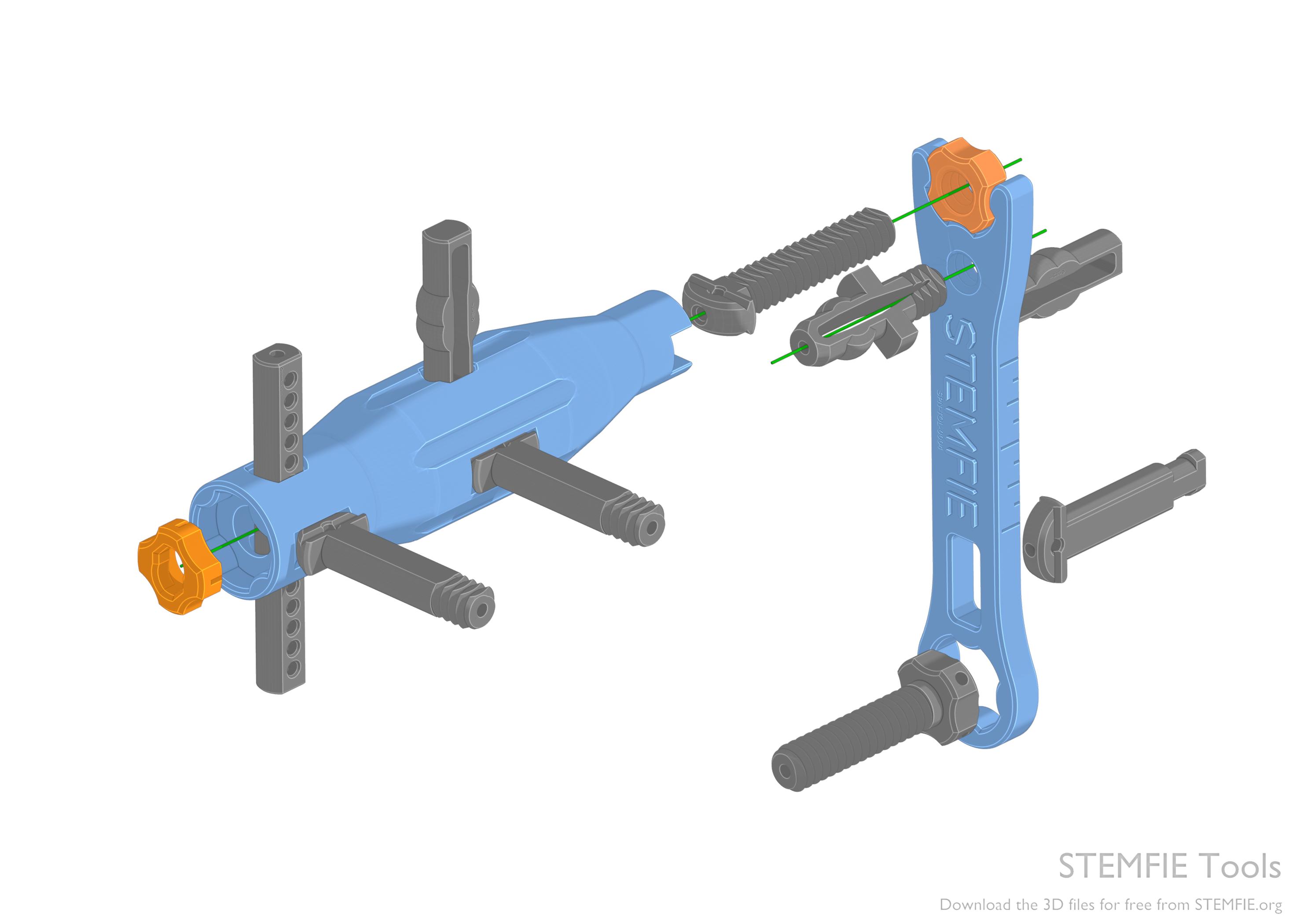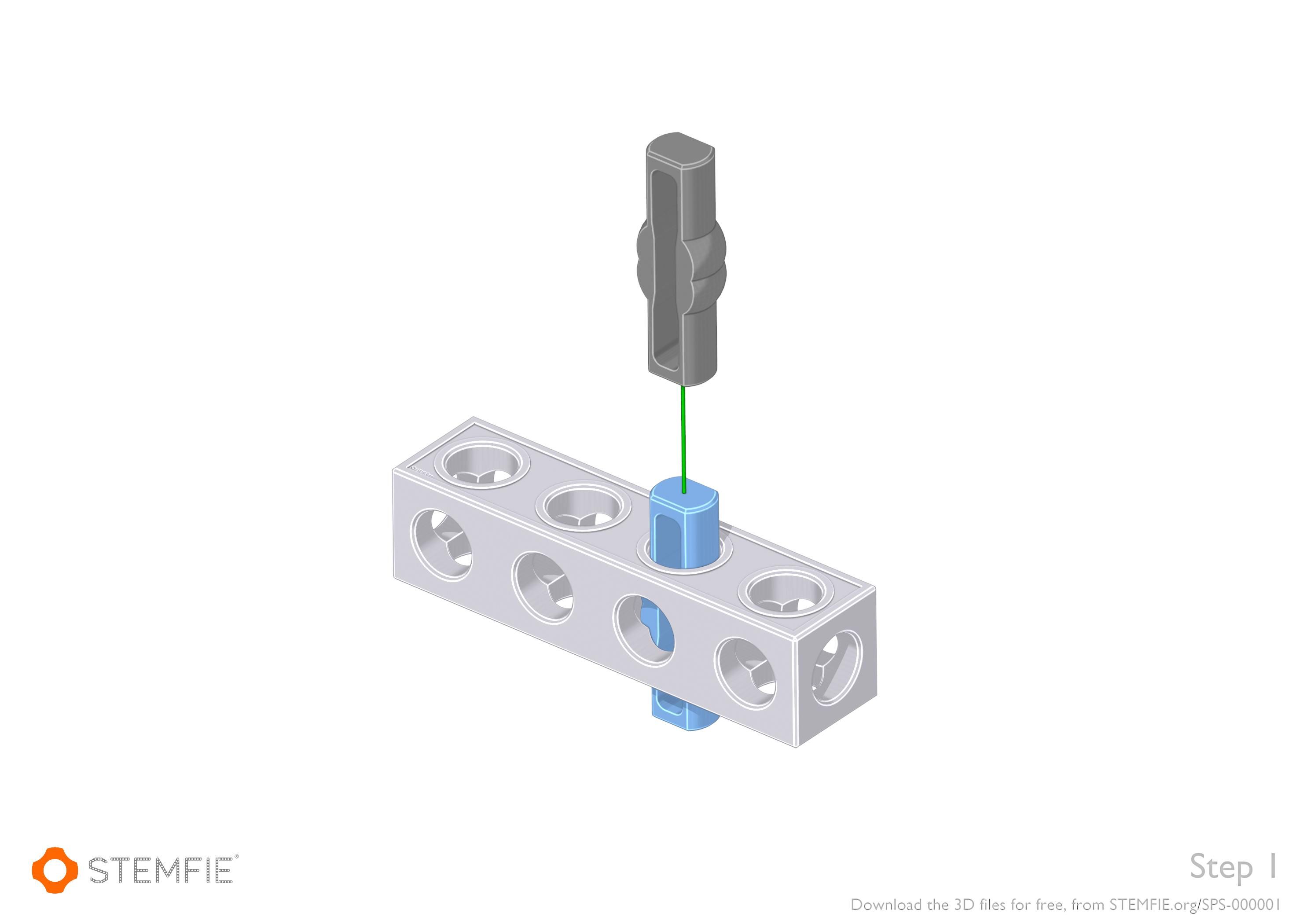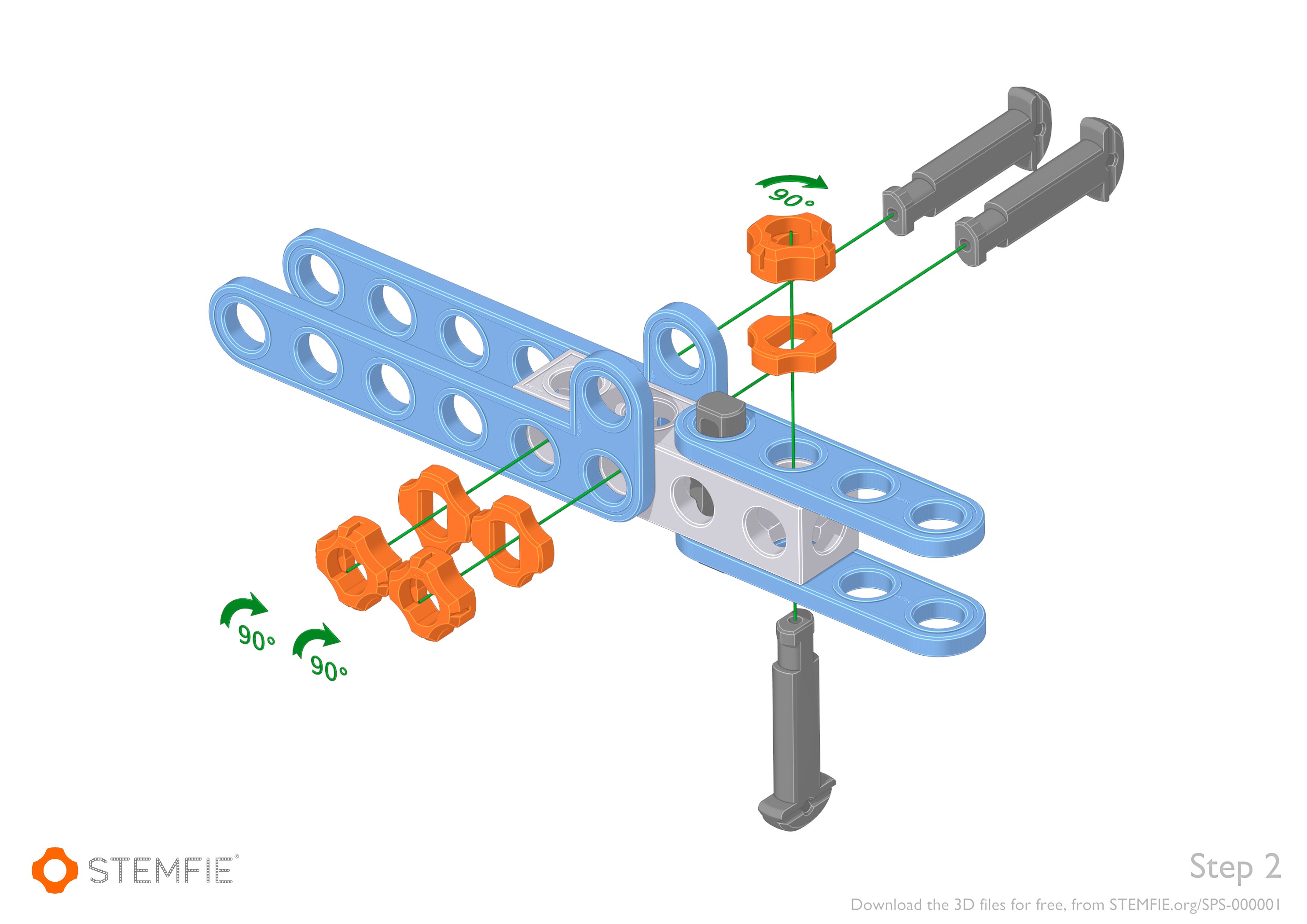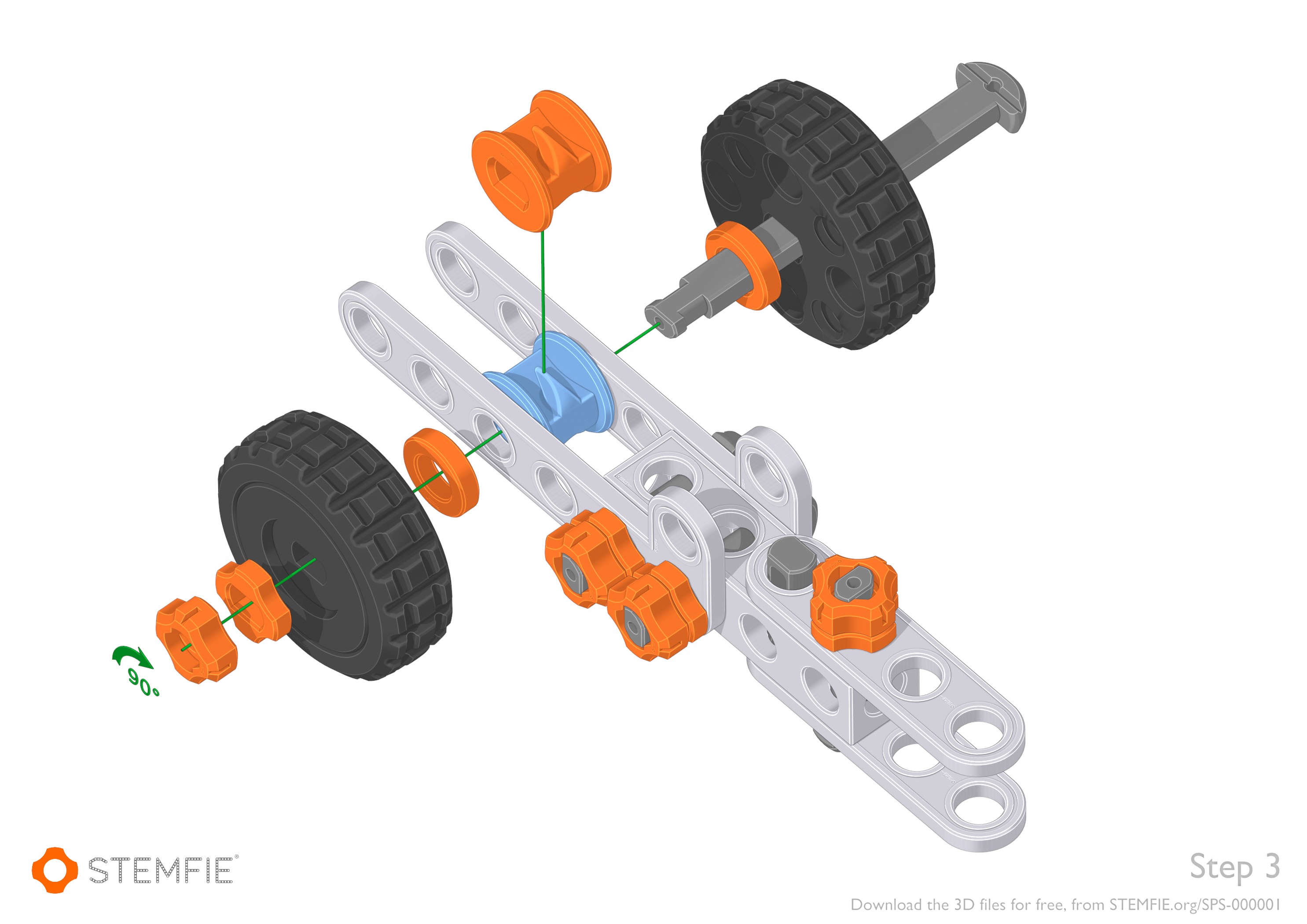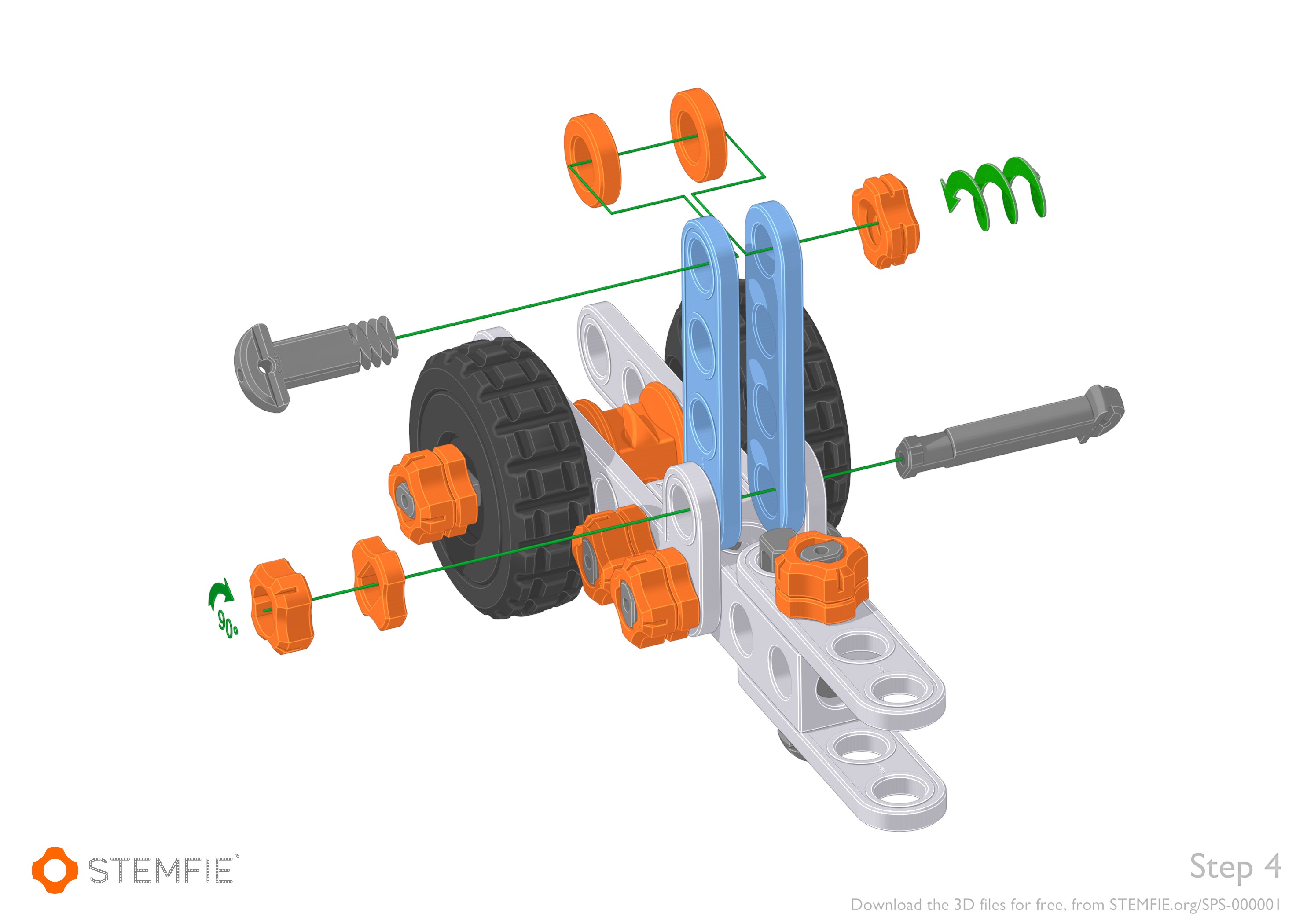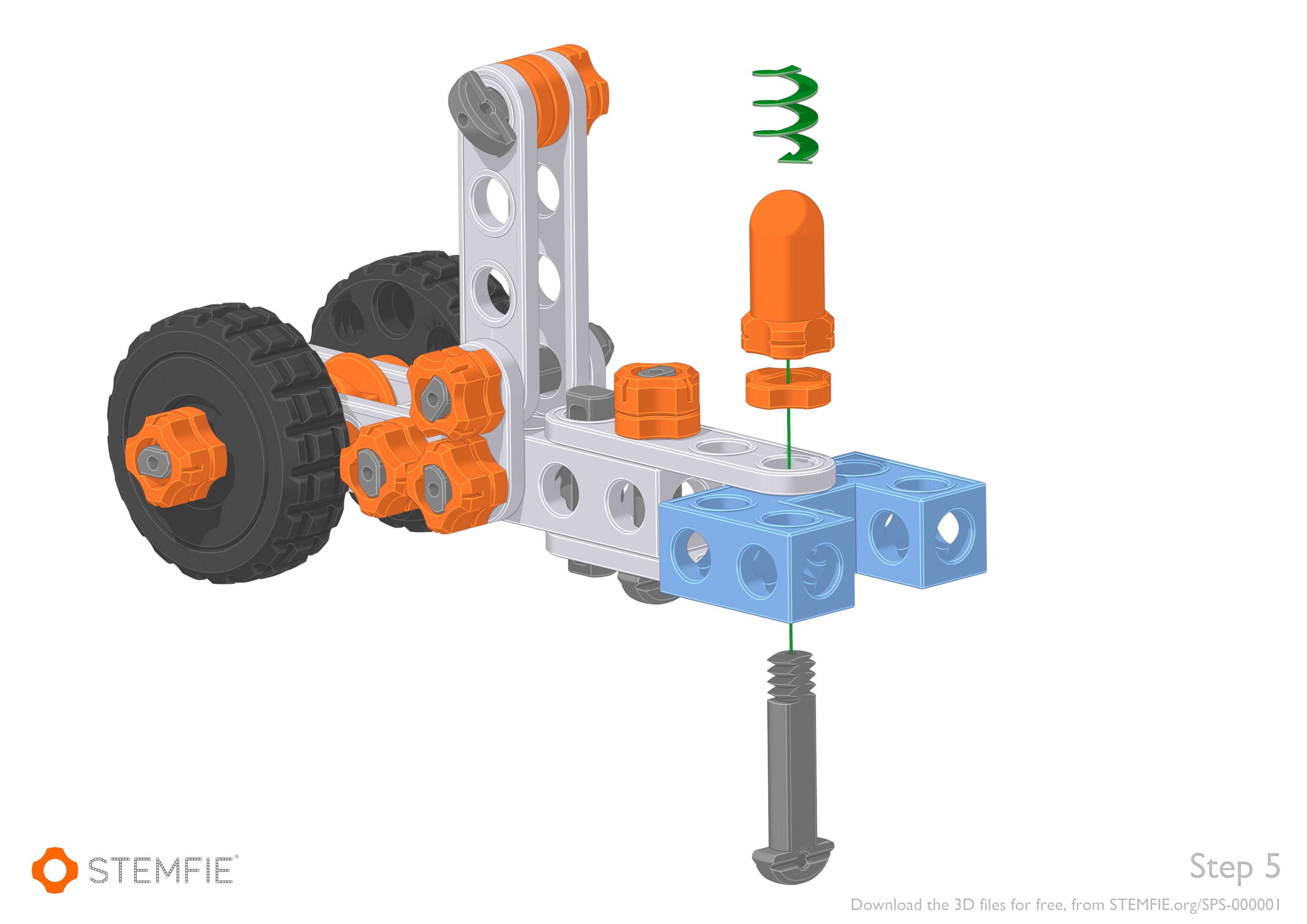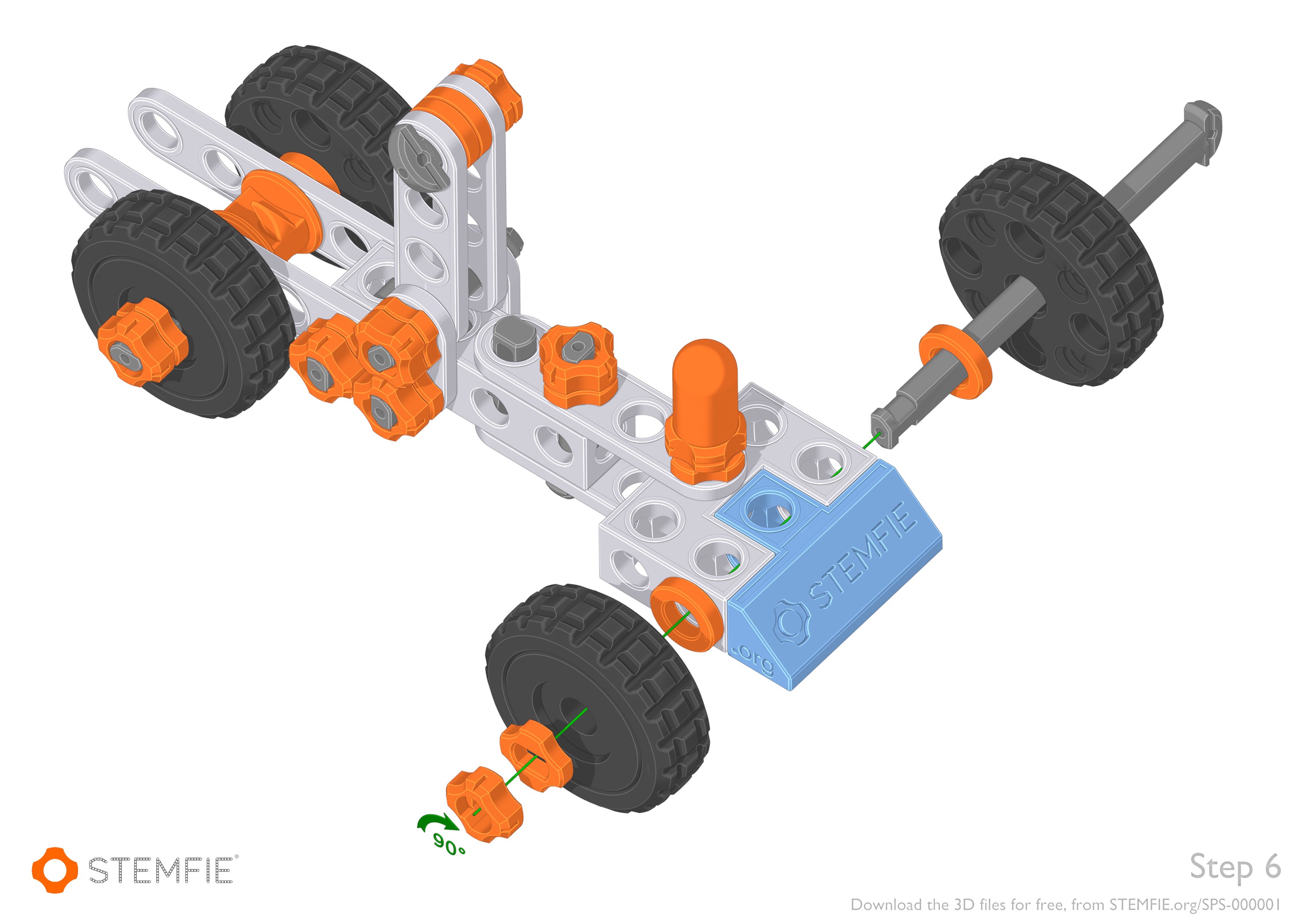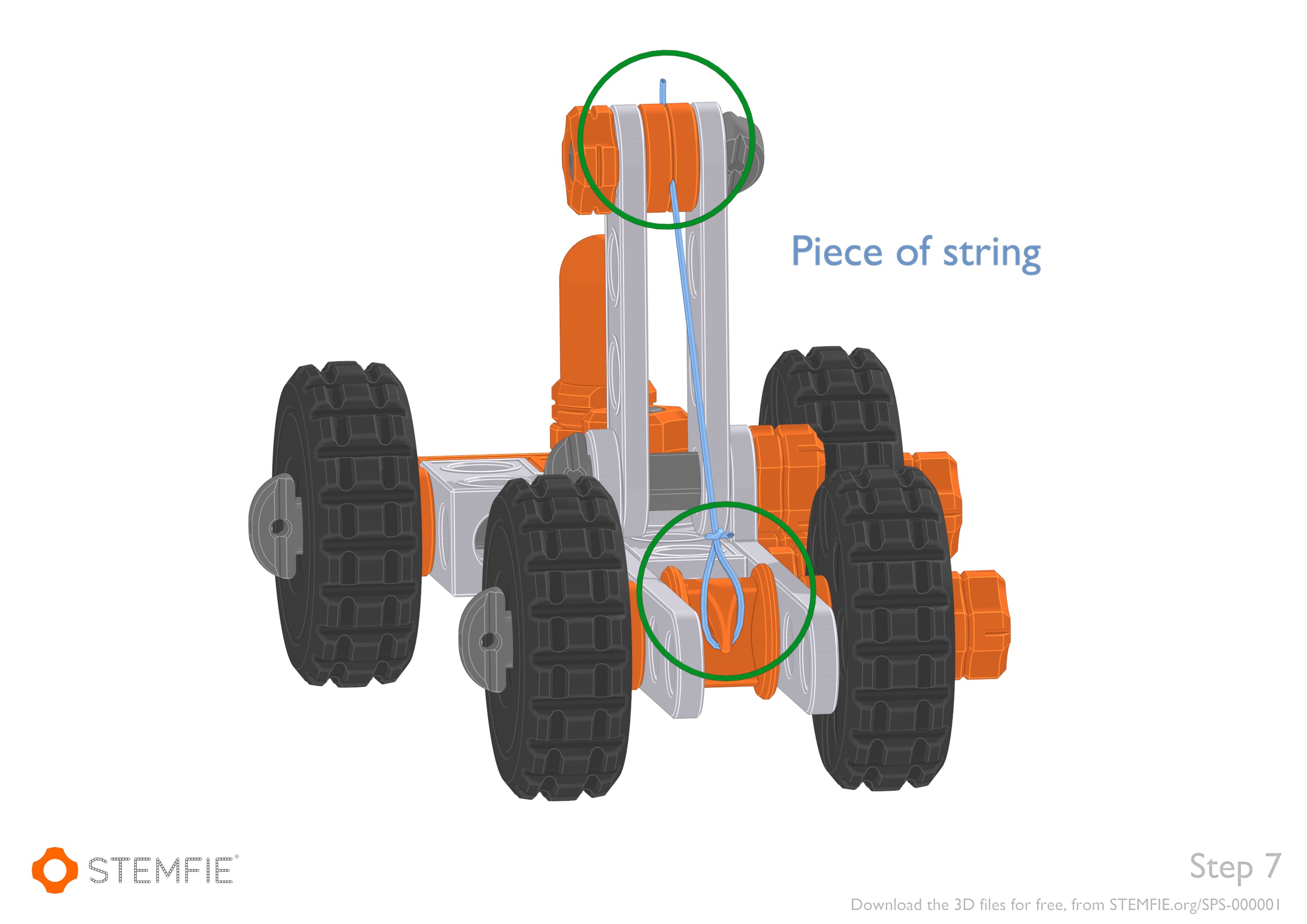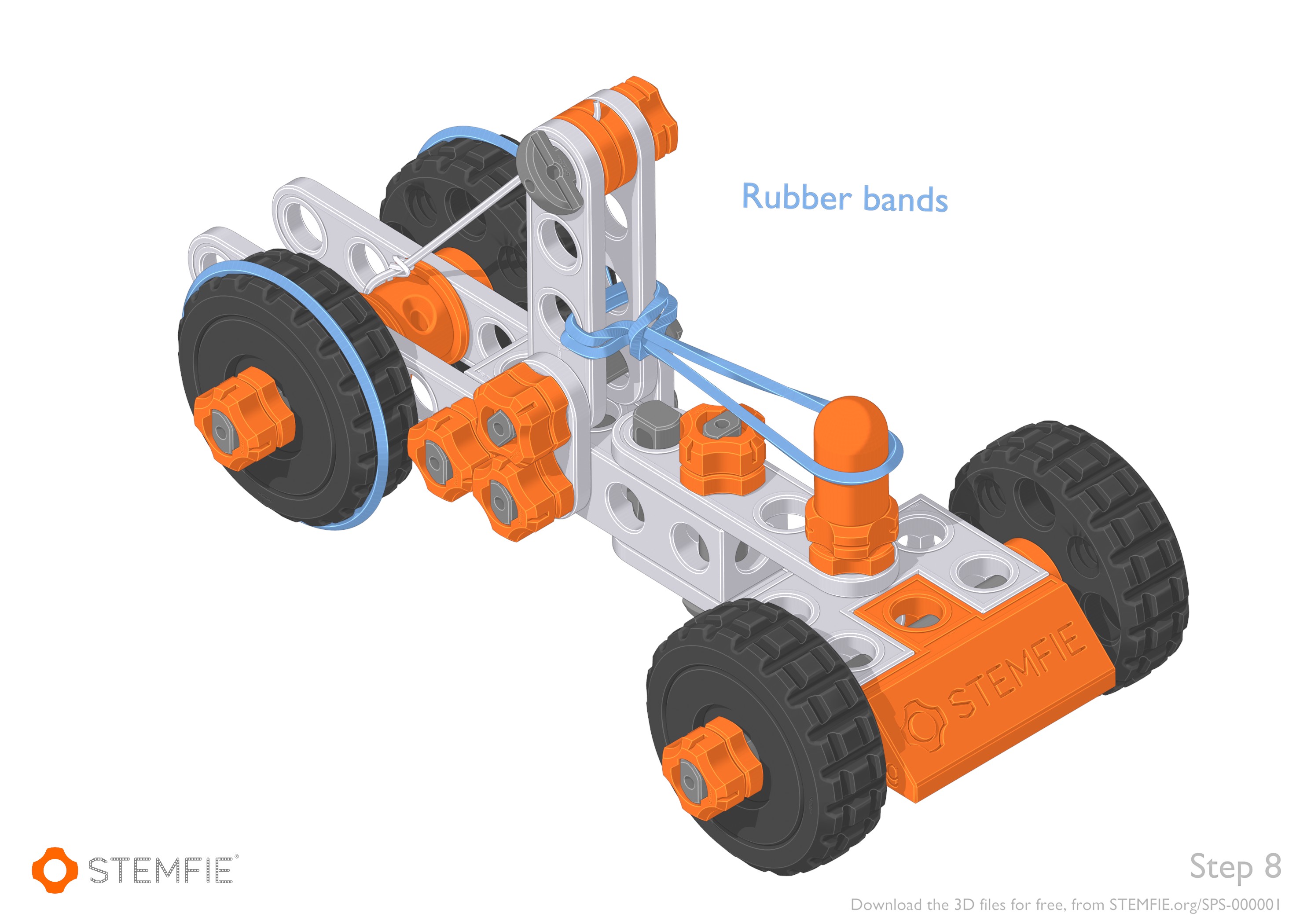 ---
Gallery
New STEMFIE projects
Do you want to be the first to know when new STEMFIE projects are released? Please subscribe to the newsletter and follow STEMFIE's social media.