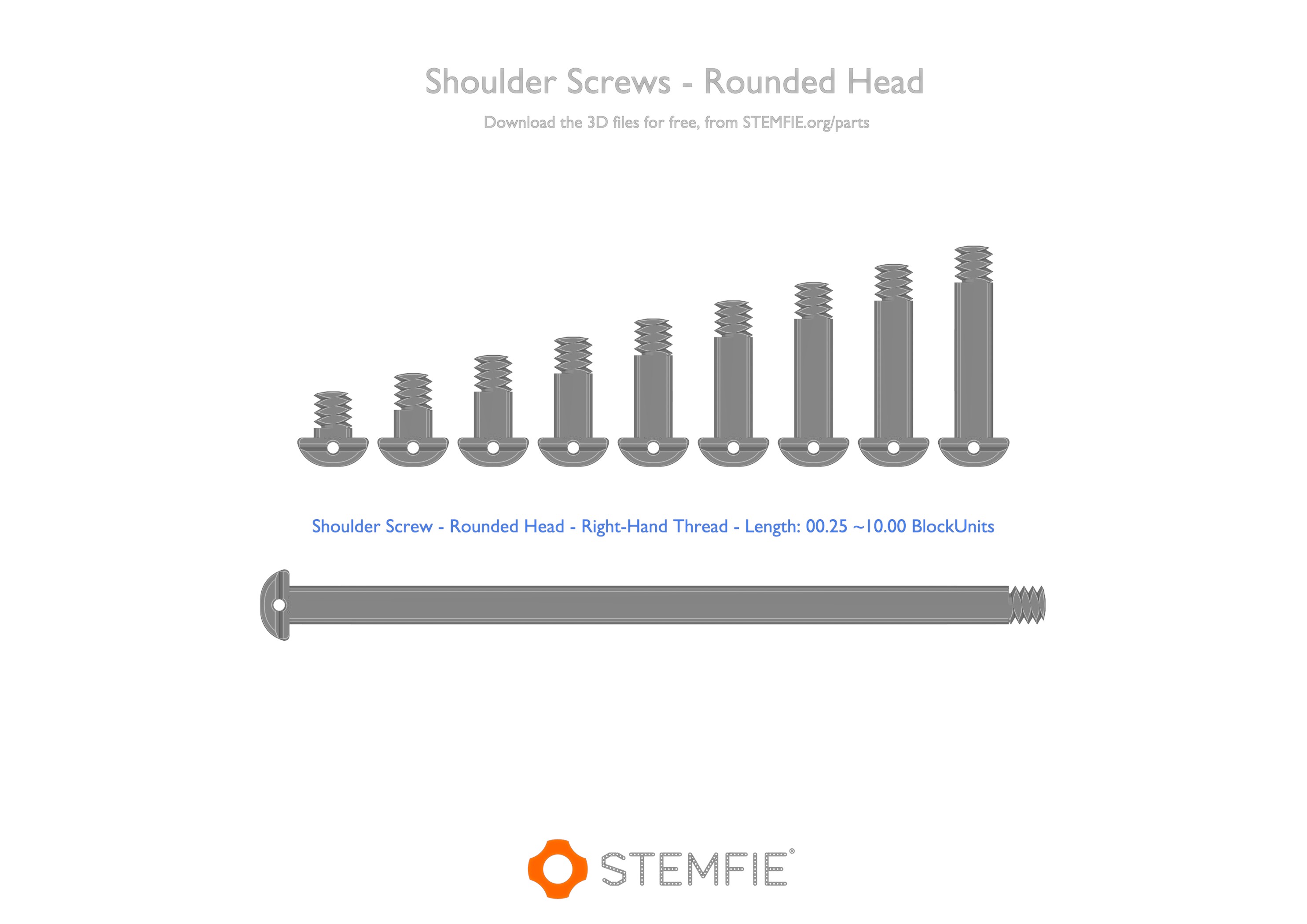 All the shoulder screws of the STEMFIE construction set toy, are now ready for download!
All the fastener threaded open nuts are now available for you to download. The available sizes are all 1.0 BlockUnits wide and spanning from 0.25 to 4.0 BlockUnits long. The STL files are available from this link.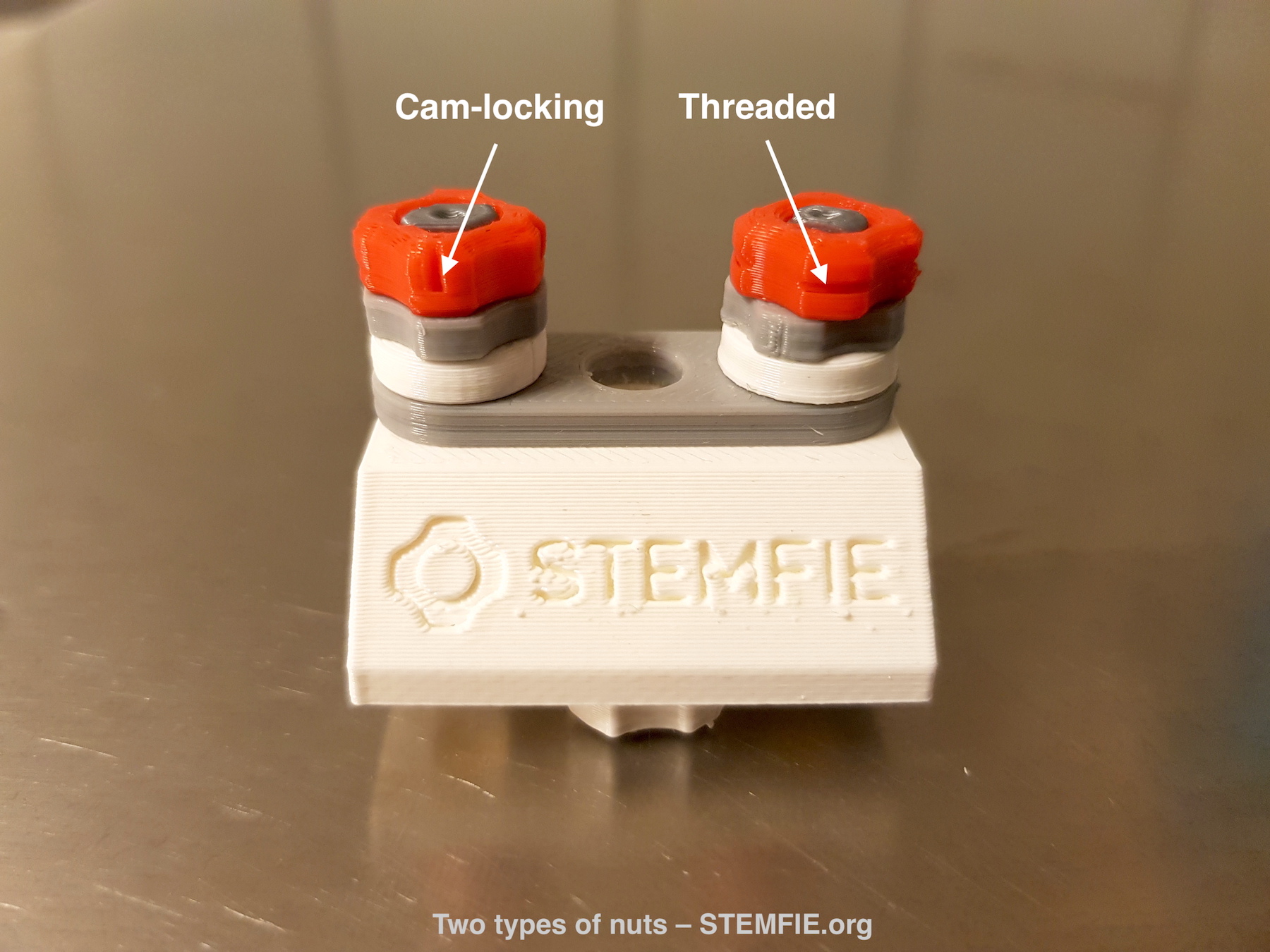 Recently the community asked for an easier way to locate the spanner tool onto the nuts, and now a new version of the tool is improved.